OneDrive is one of the good cloud storage services available and there is a business version called OneDrive for Business. Microsoft's Office 365 plan is widely used including Exchange Email service and OneDrive for Business. However, there is no official client released yet for Linux users. Insync is a third party cloud storage syncing software that works well for Google Drive and it works very well for OneDrive and OneDrive for Business too on Linux. It enables synchronization of files from/to OneDrive for Linux users. We will check how to install and use Insync in Linux in this post.
Install Insync and tools
Please follow How to synchronize Google Drive and Google Docs files in Ubuntu/Debian/Mint Linux using Insync to install Insync and Insync tools. The procedures are the same and I do not repeat them here. You don't need to purchase a license yet and use the trial license to test first.
The following steps will focus on how to configure Insync to synchronize files from OneDrive and OneDrive for Business.
Add OneDrive or OneDrive for Business account to Insync
After installing Insync, Insync should start automatically and show the Welcome window. If it does not start, you may manually start it by running
insync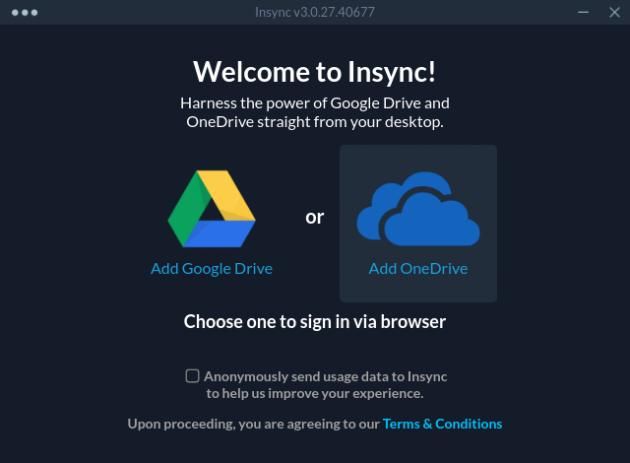 Select "Add OneDrive" and it should open the browser to connect to Microsoft's authorization page.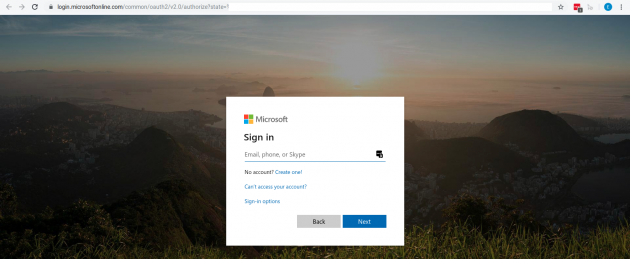 After you login and authorize the Insync app to your account, it shall redirect to Insync page confirming the authorization is ready as follows.

Configure synchronization in Insync
Then the "Welcome" window should show in the Insync app. You may continue to setup your account by clicking "Next".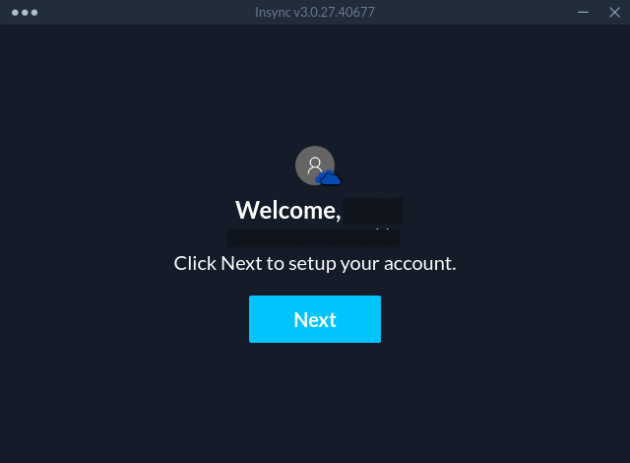 Confirm the Base Folder for items.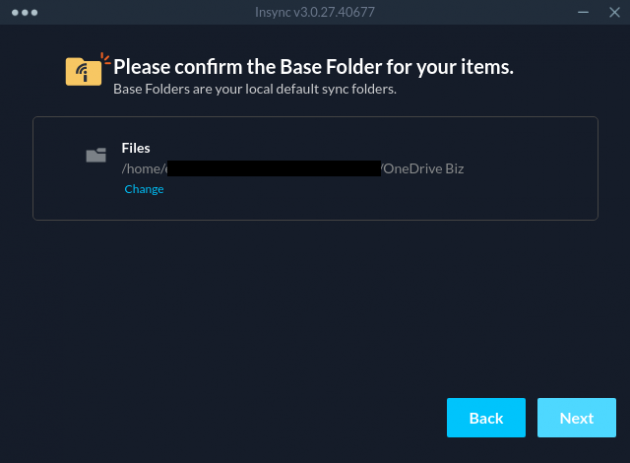 Select the folders in your OneDrive or OneDrive for Business to synchronize.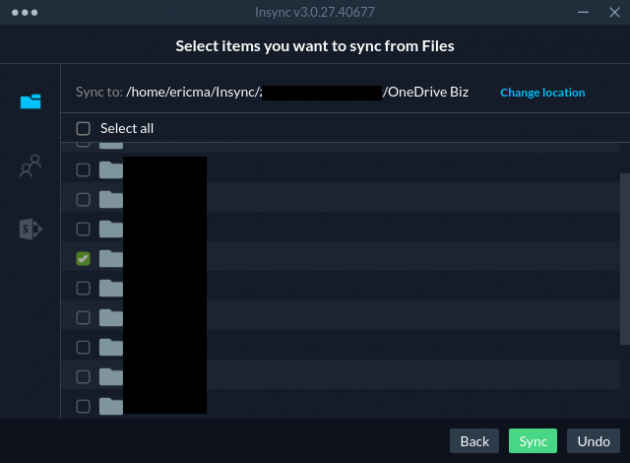 After all are set, Insync should start to sync your files from OneDrive/OneDrive for Business.
Check files and syncing status
Insync will stay in a system tray as an icon showing its status.

If you use Nautilus and installed the Nautilus plugin for Insync in the first step, you can open Nautilus to view the folders and files and the synchronization status of the folders and files.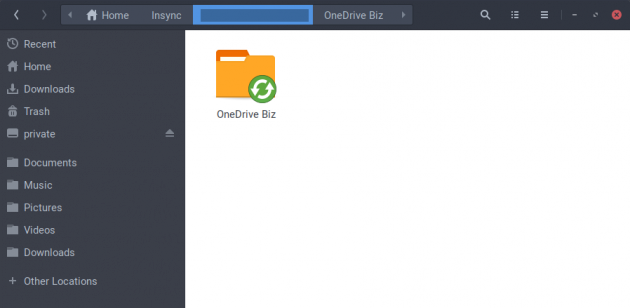 Then you can edit and save files in your Linux, and the files will be automatically synchronized to your OneDrive.