The LSI MegaRAID is widely used like in IBM x3620M3 servers. This post introduces the process with screenshots of how to configure the new disks and set up RAID0 in the MegaRAID BIOS for reference by other and myself. It is illustrated with one example by adding a new 2TB hard disk and creating a new RAID0 with the disk only (yes, we do this to expose the raw disk to the Linux OS).
There are two major steps with minor steps in each.
Setting the disk into Unconf Good status
Enter the Physical View; Choose the corresponding disk and press ENTER: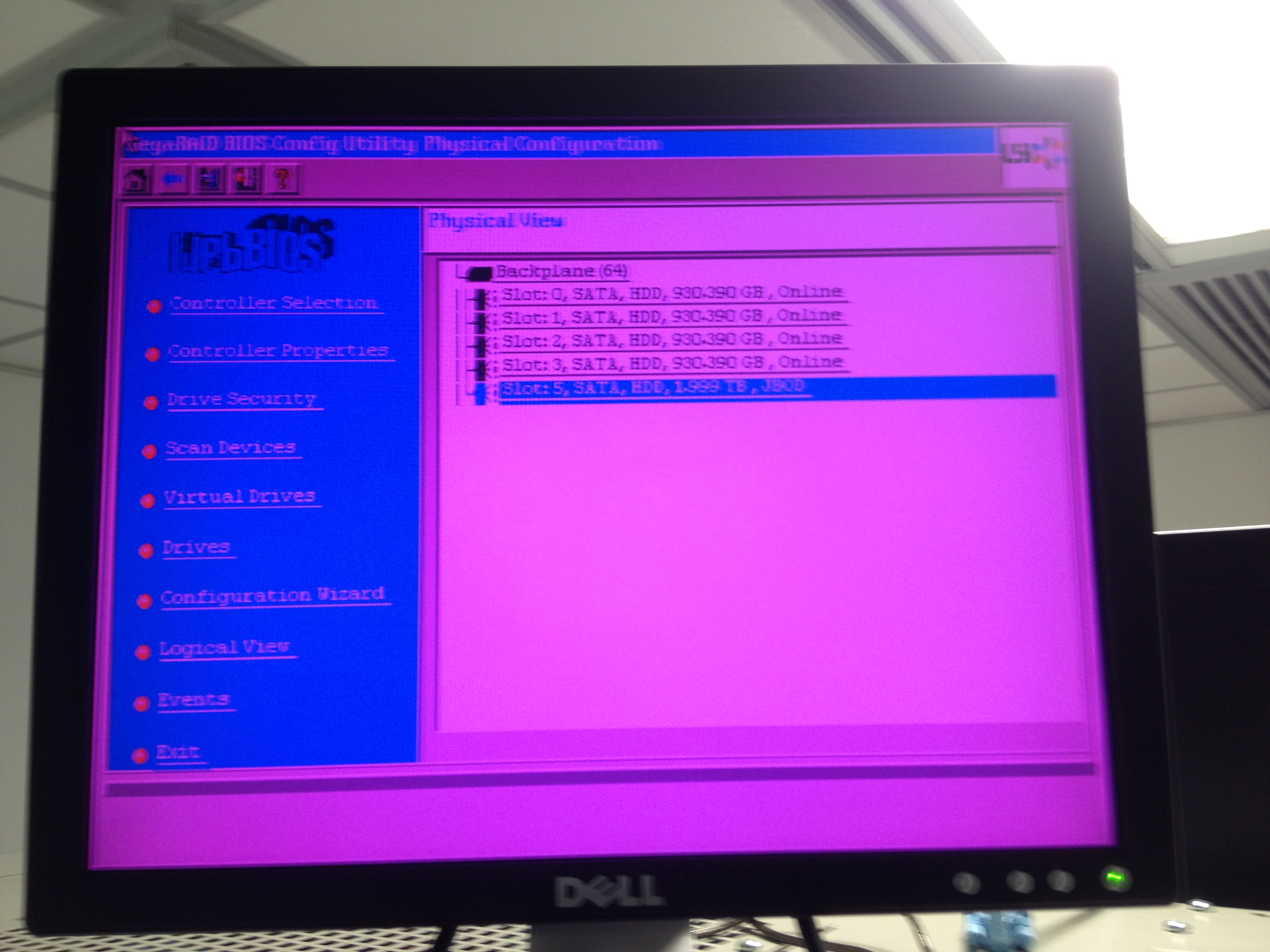 Choose the Make Unconf Good status and click Go: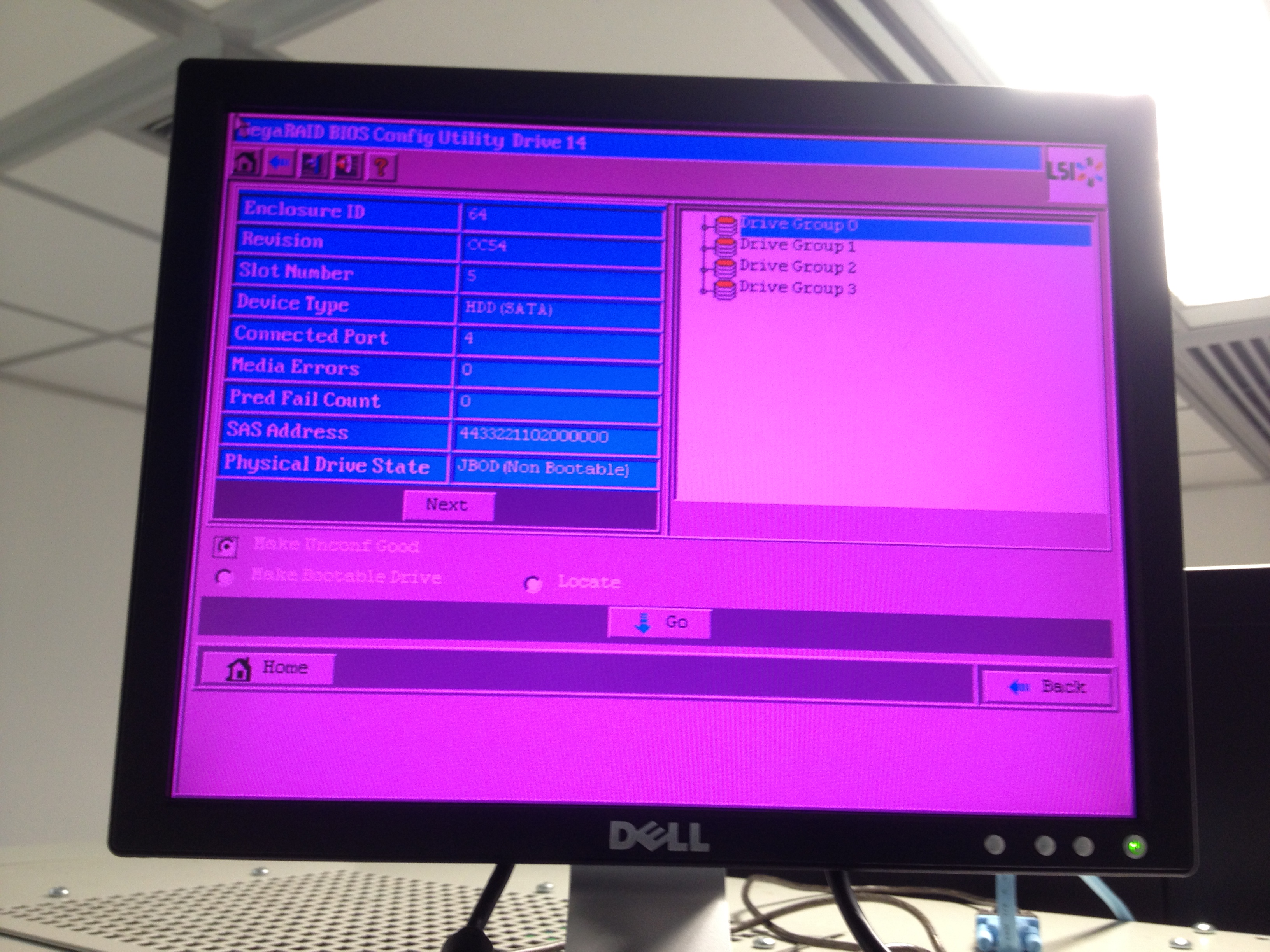 Then you can find the new installed drive: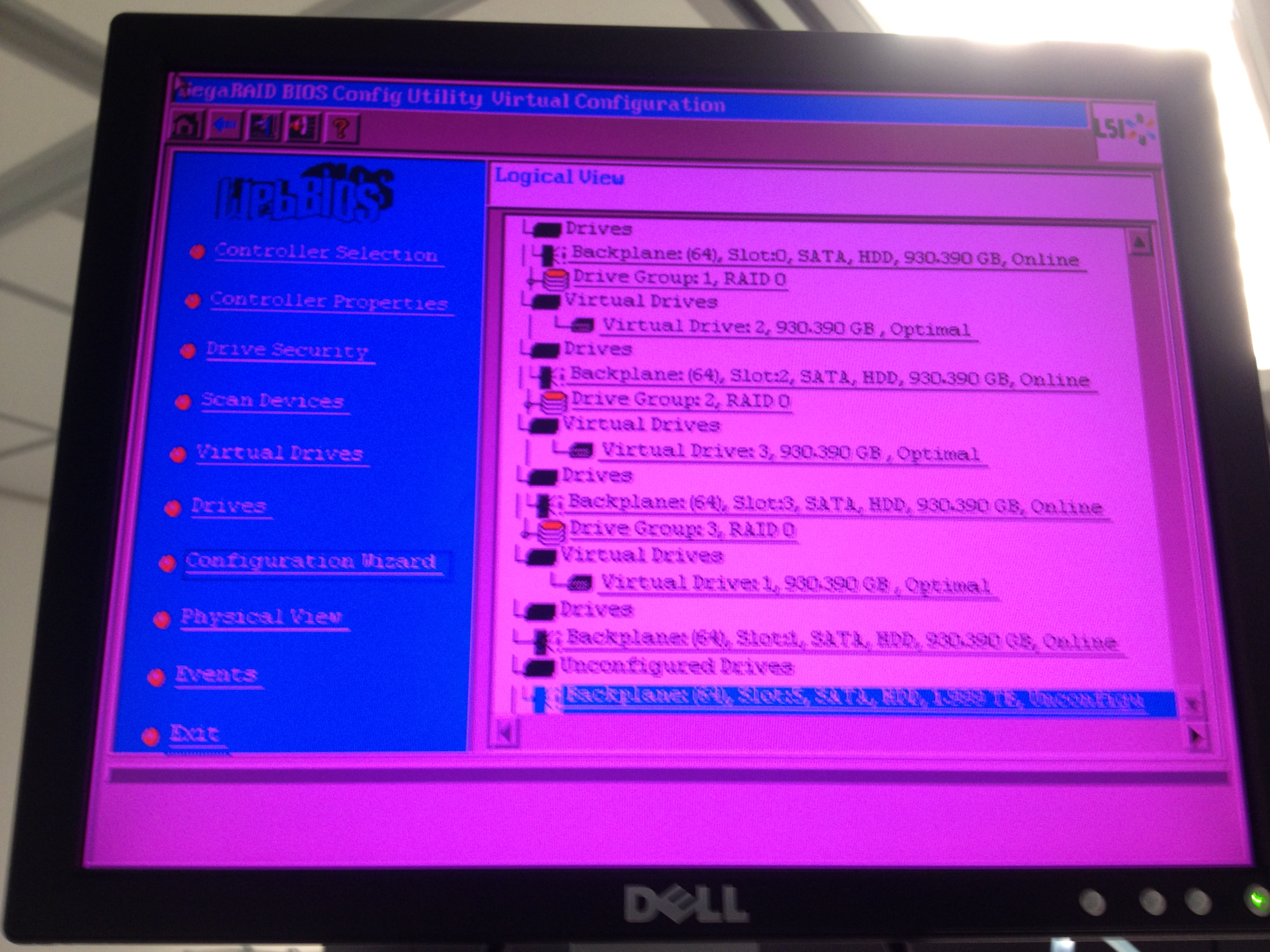 Setting up the disk into RAID0
Enter Configuration Wizard interface from the Home. If you want to keep the original configuration, choose Add configuration: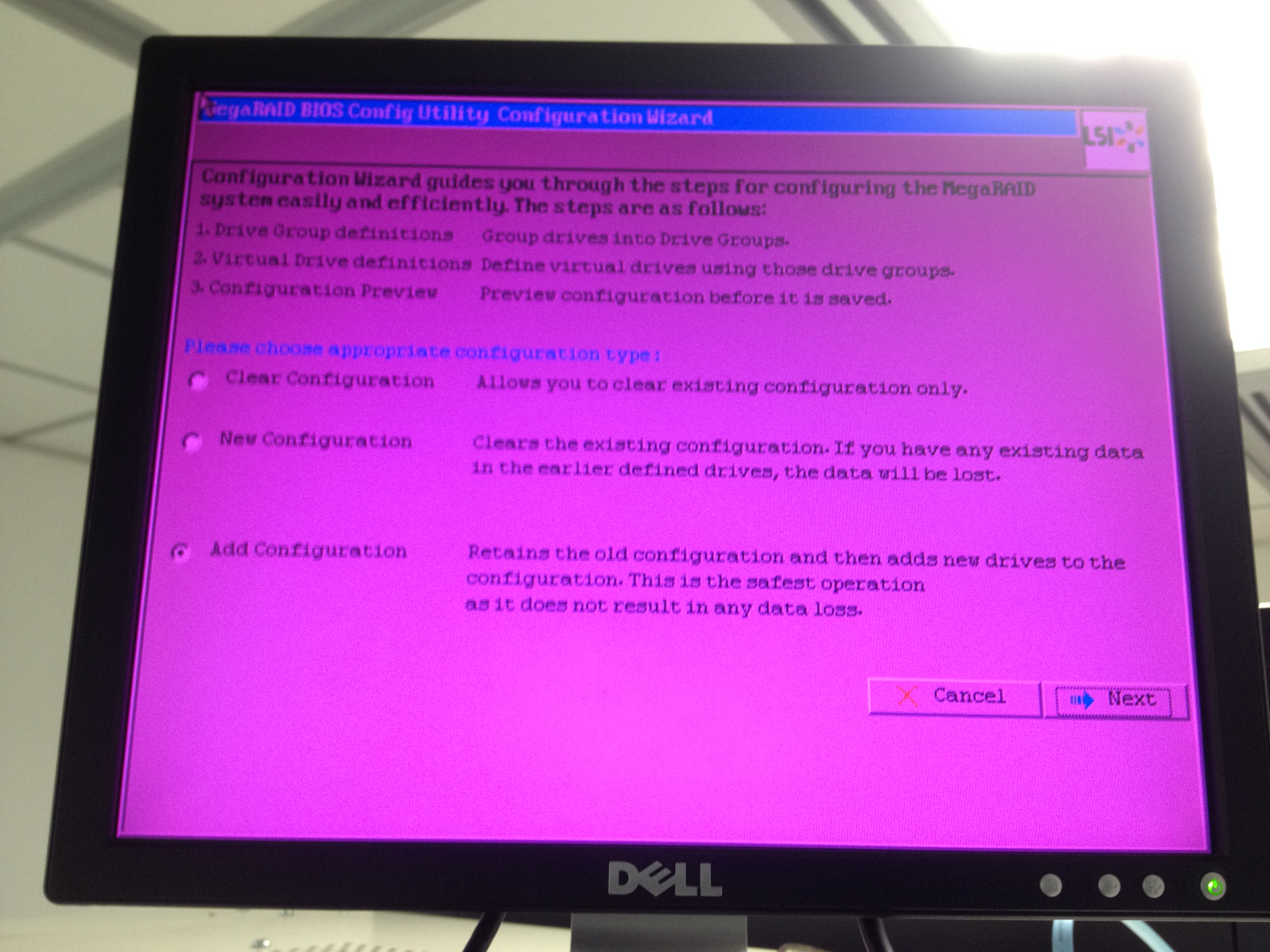 Choose Manual Configuration: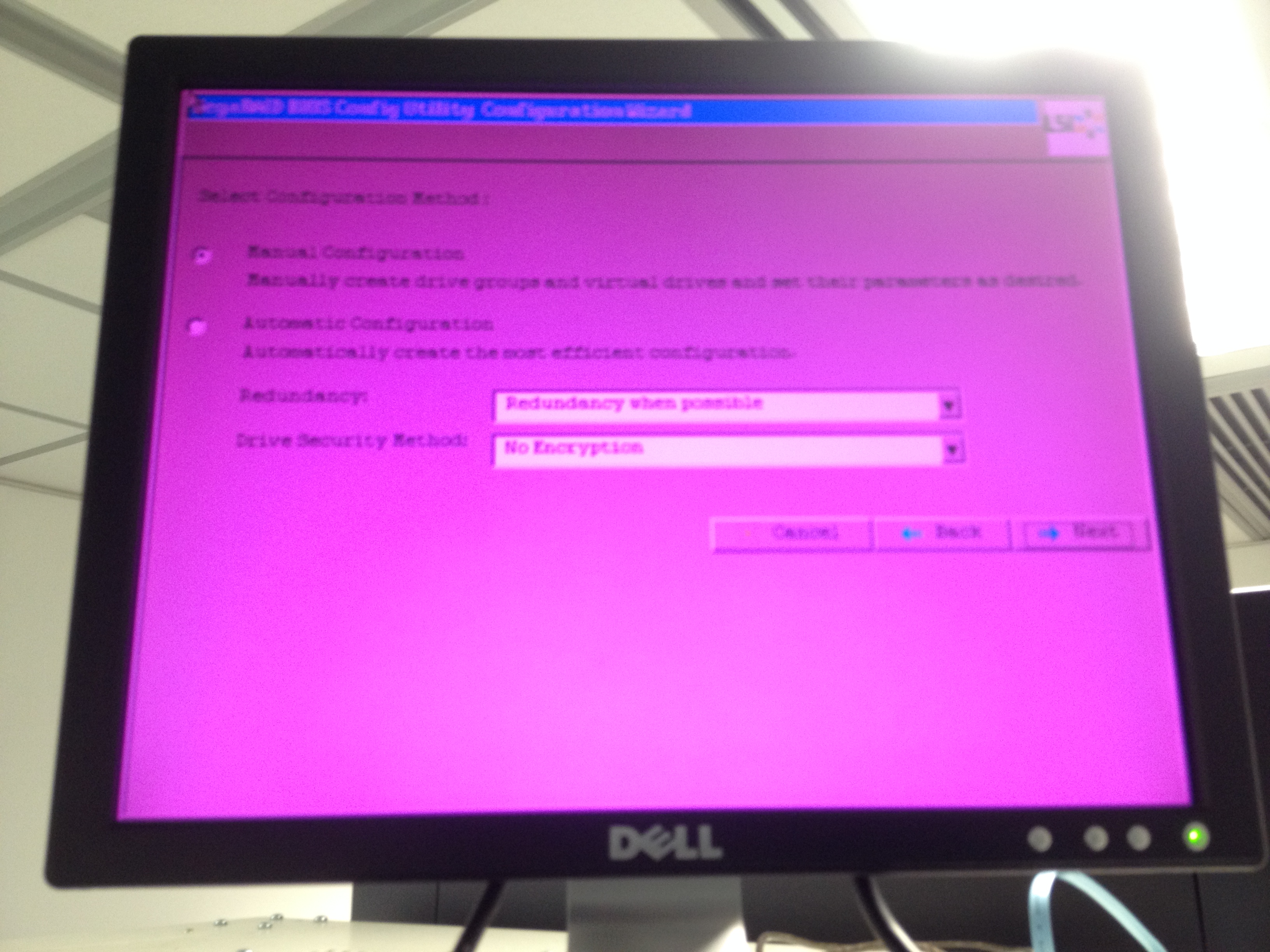 Choose your disk on the left, and click Add to array.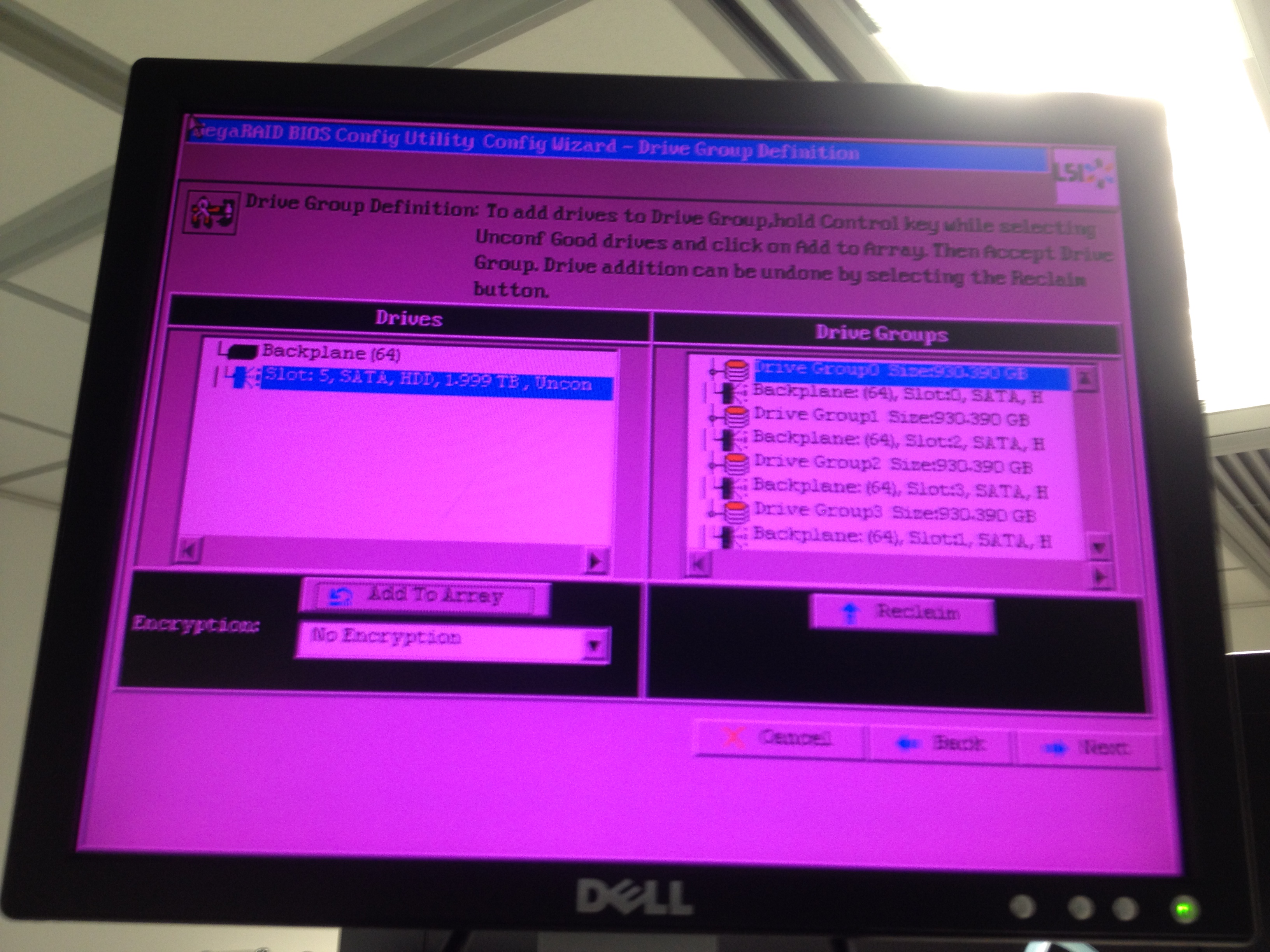 It will add the disks into a new group on the right. Then click Accept DG: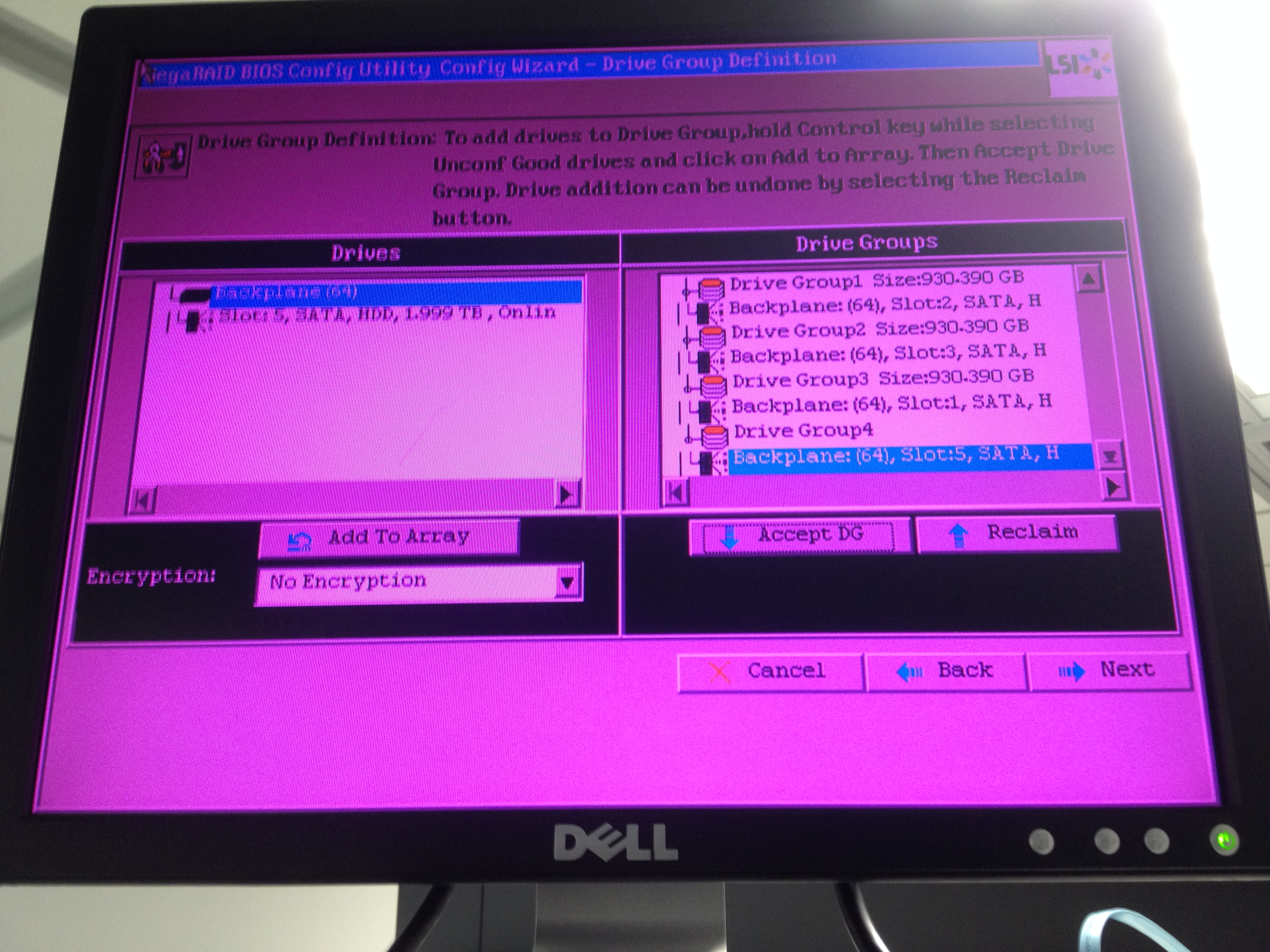 Click next and in click Add to SPAN and click next: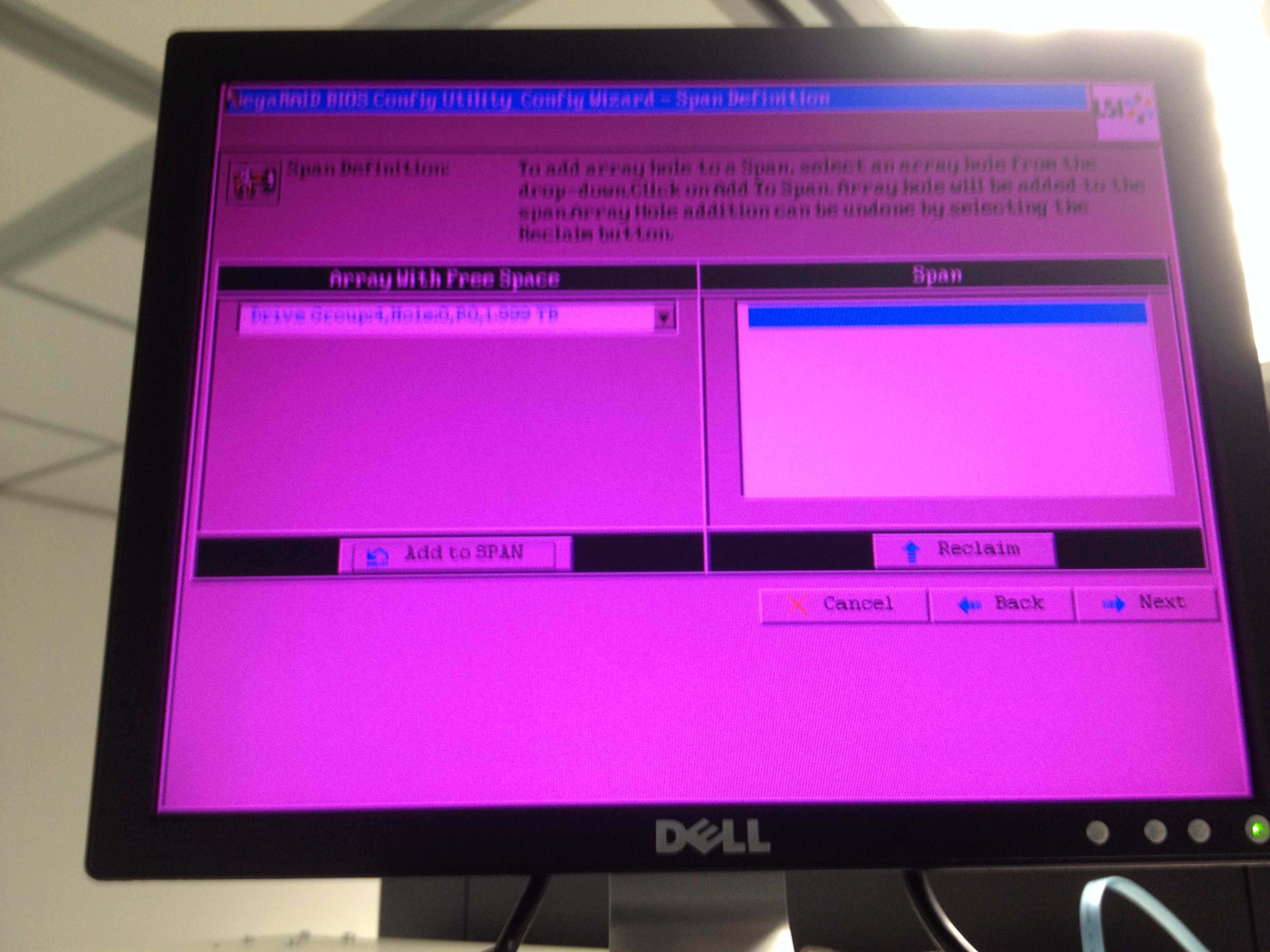 Choose Accept for the RAID configuration: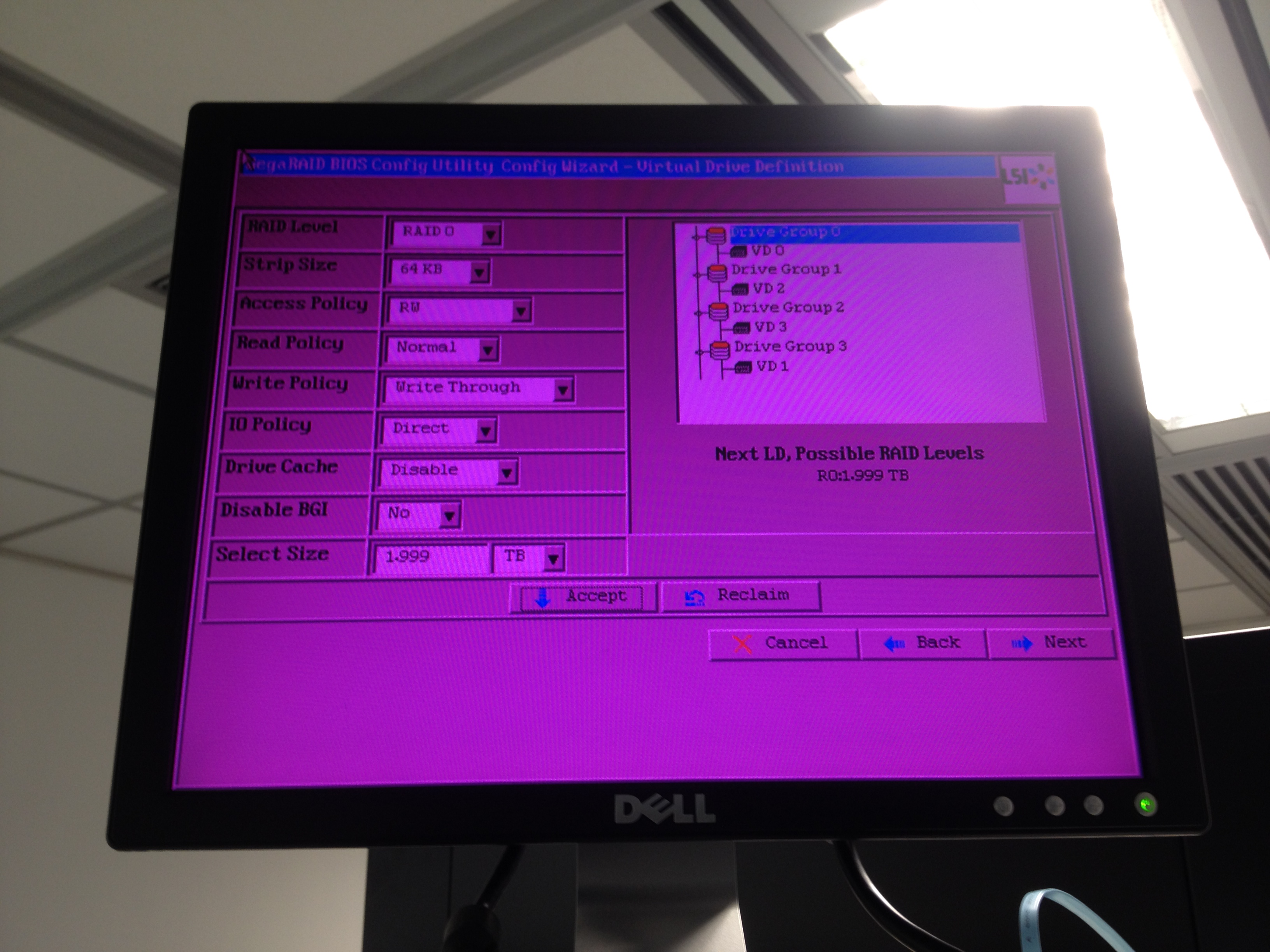 And choose Yes for configuration. Then you can review the configuration and click Accept if it is correct: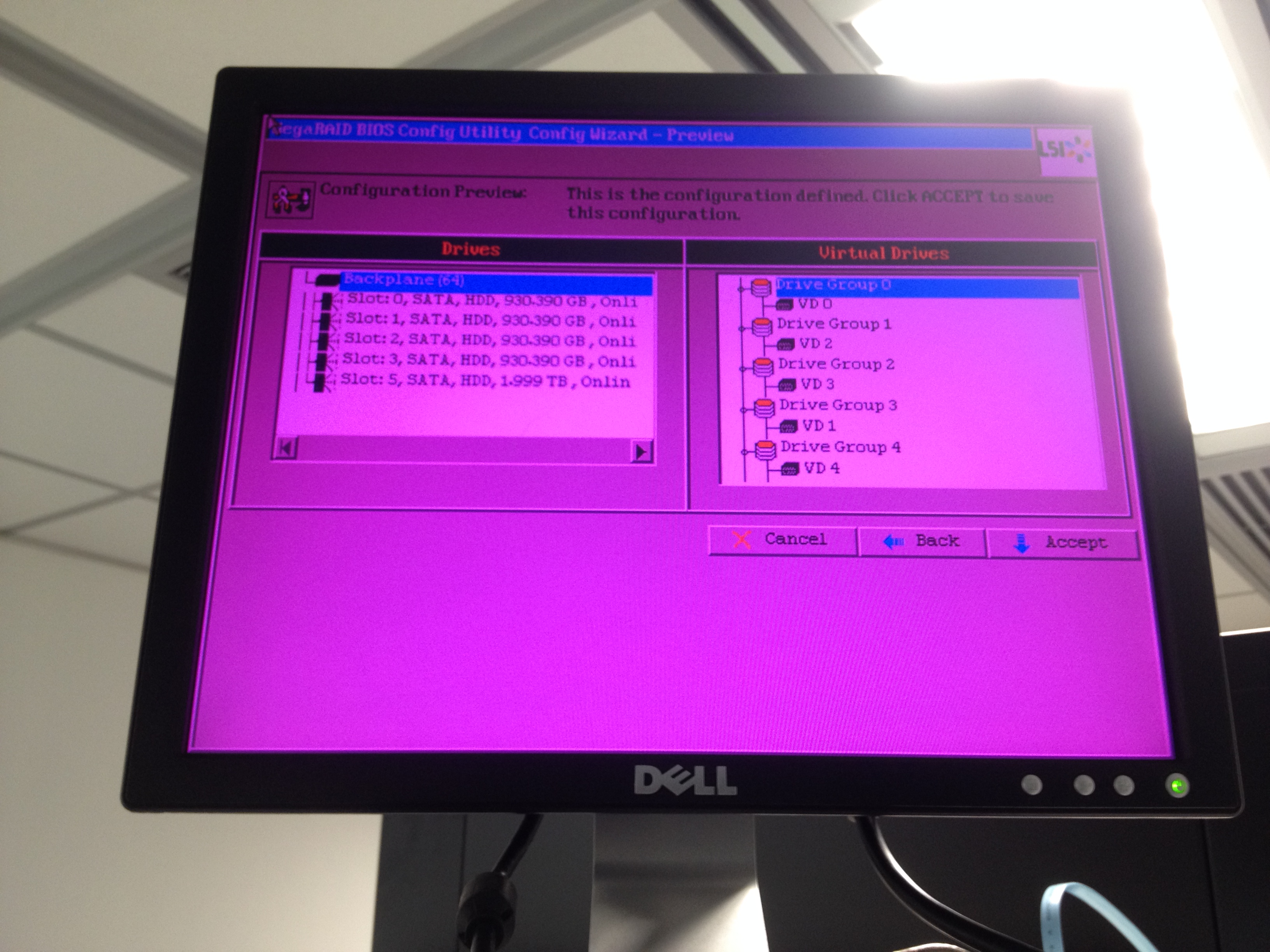 It will ask your configuration too. In the Home screen, you can find the new drive online: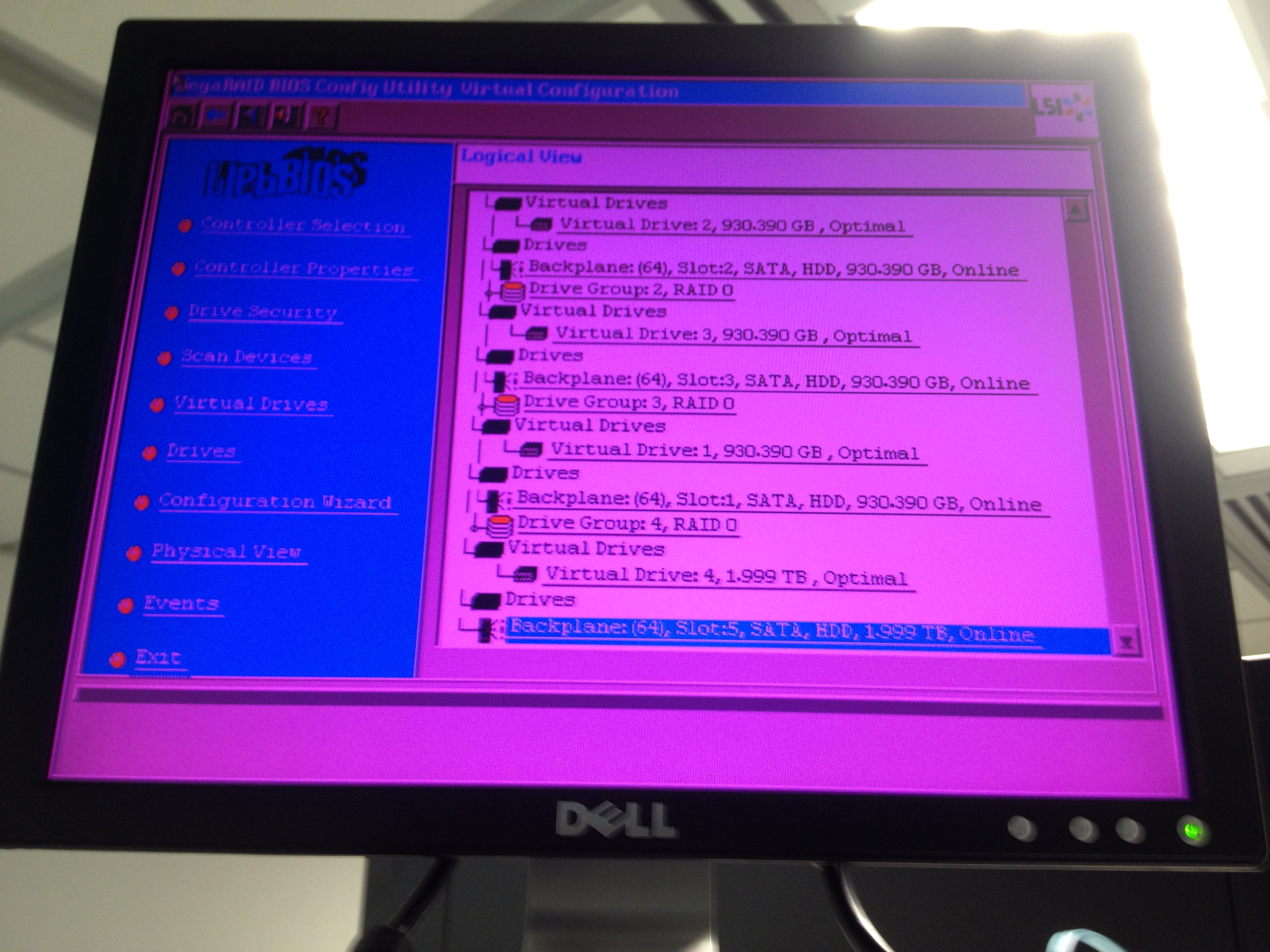 And you can find the new disk in Linux after rebooting: