How to check CPU working frequency in iOS on iPhone, such as my iPhone 6?
The Litum Info Lite free app (Litum Info full version app) can show you the info of CPU including its frequency.
The CPU frequency: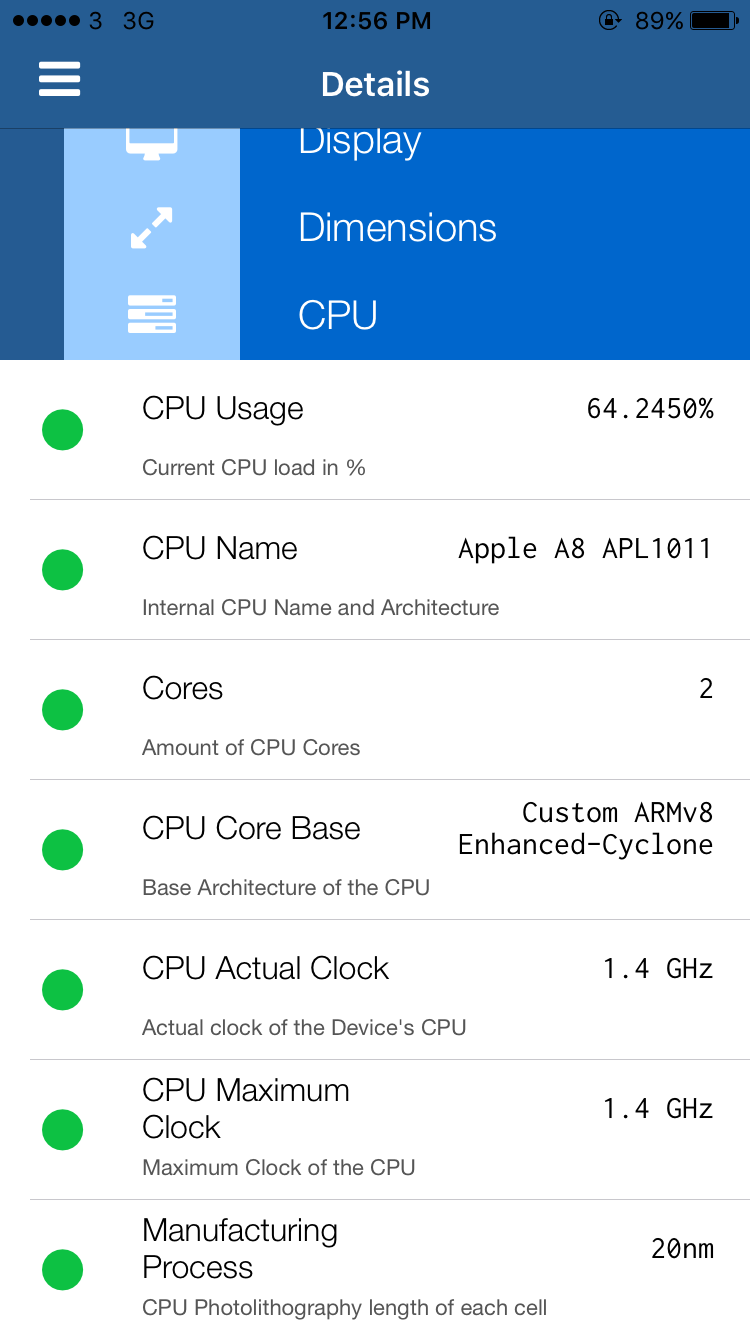 You can find the CPU info page from the menu: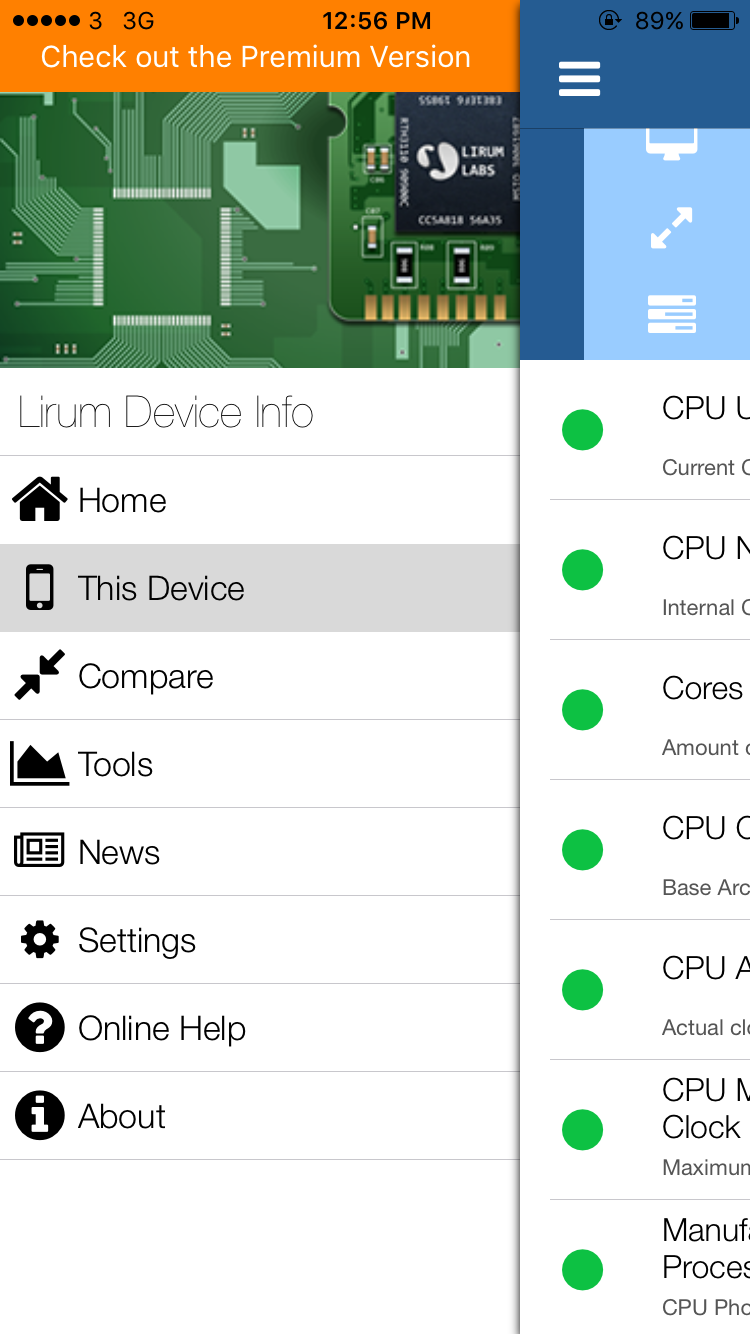 Answered by Eric Z Ma.