Do you know how to display chinese character in lxterminal?
I tried to install lxterminal on my workstation and it seems display Chinese characters well: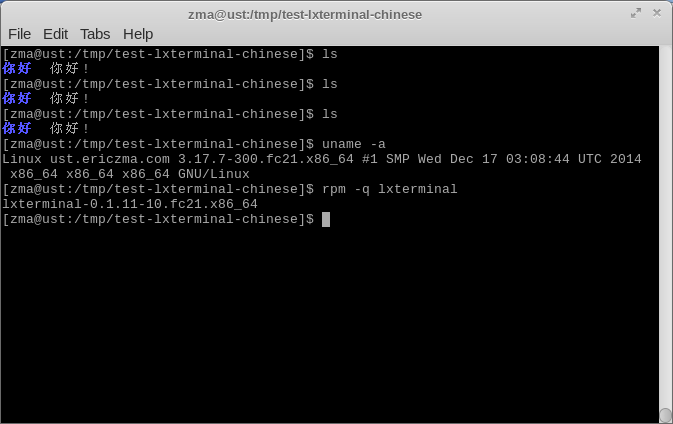 FYI, my Linux system is Fedora 21. The lxterminal version:
$ rpm -q lxterminal
lxterminal-0.1.11-10.fc21.x86_64

Not sure what's the reason why it does not work for you. You may check whether other applications such as gnome-terminal can display Chinese characters, or whether there are Chinese fonts installed correctly, or some others possible problems.
---
Thanks
Thanks, it works now, I think lxterminal can't find the font. And I never thought your site uses markdown too.
---
My pleasure that it helps.
I also note down the tip to make Chinese characters display well in case others need it.
Specifying the fonts for Chinese fonts as in:
https://github.com/pickfire/dotfiles/blob/master/.Xresources#L16 and
https://www.systutorials.com/qa/665/how-to-make-xterm-display-chinese-characters