Any suggestion on good theme configuration for Fedora 21 Linux?
My favorite combination of Window borders, Icons, Controls, Mouse Pointer and Desktop is as follows.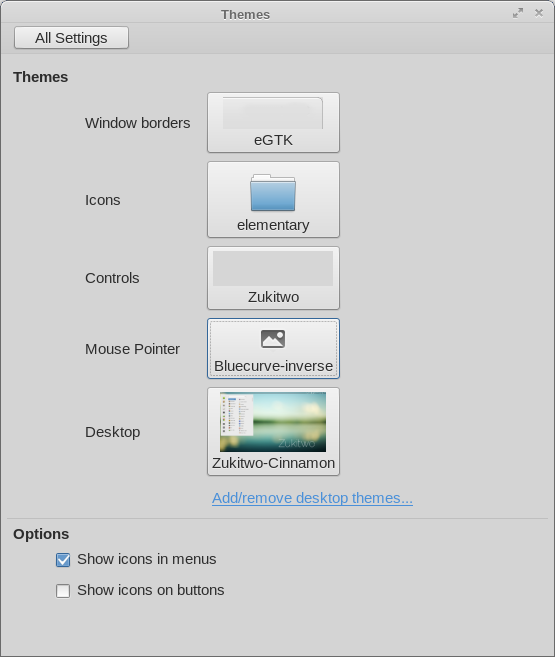 All packages and themes are from Fedora repository or the Cinnamon repository.
Remember to set the cursor theme for QT application like Google Chrome following:
https://www.systutorials.com/4068/configuring-mouse-cursor-style-for-qt-applications-in-gnome-mate-desktop/
For this configuration, the ~/.icons/default/index.theme file is
[Icon Theme]
Inherits=Bluecurve-inverse

The fonts are configured as in https://www.systutorials.com/5472/improving-fedora-font-rendering-with-open-software-and-fonts-only/ .