In Firefox on Linux Mint, Google is not in the default list of search engines. Linux Mint has its criteria for adding search engines while Google seems not in those suggested by Linux Mint because "Amongst commercial search engines, only the ones which share with Linux Mint the revenue Linux Mint users generate for them are included by default" while Google seems not share revenue with Linux Mint. Linux Mint states "eventually all search engines will share the revenue our users generate for them and be included by default in Linux Mint" while it is not true yet. Google is the choice of many Linux users and Linux Mint does not block Google in its distributions of the Firefox. How to add Google in Firefox on Linux Mint is introduced in this post.
First, in Firefox, visit Linux Mint Search Engines page.
Second, find the tiny Google icon and click the link.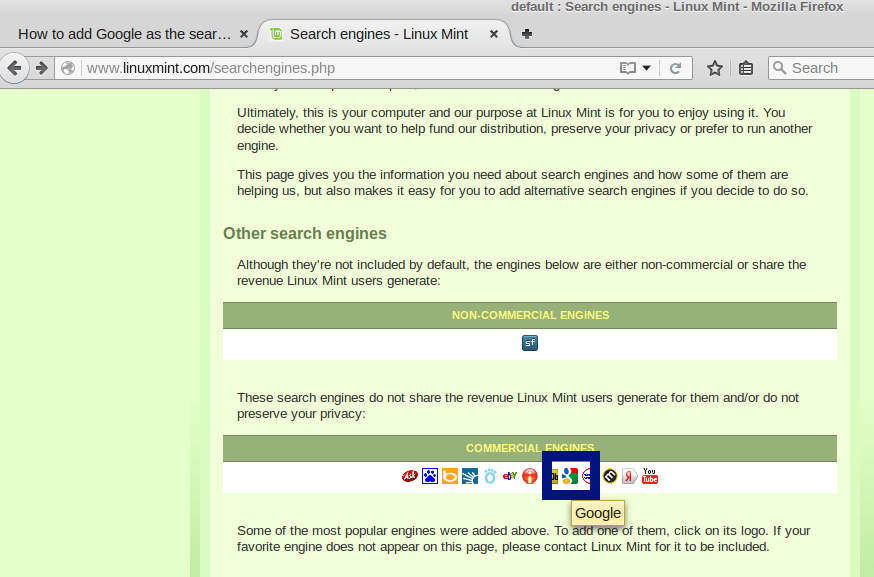 Last, in the search toolbar of Firefox, you will see a small green "+" icon. Click the icon, click "Add Google", and then you can add Google to your search engine list in Firefox now.

You may choose Google as the default search engine too in Firefox by opening the following page in Firefox.
about:preferences#search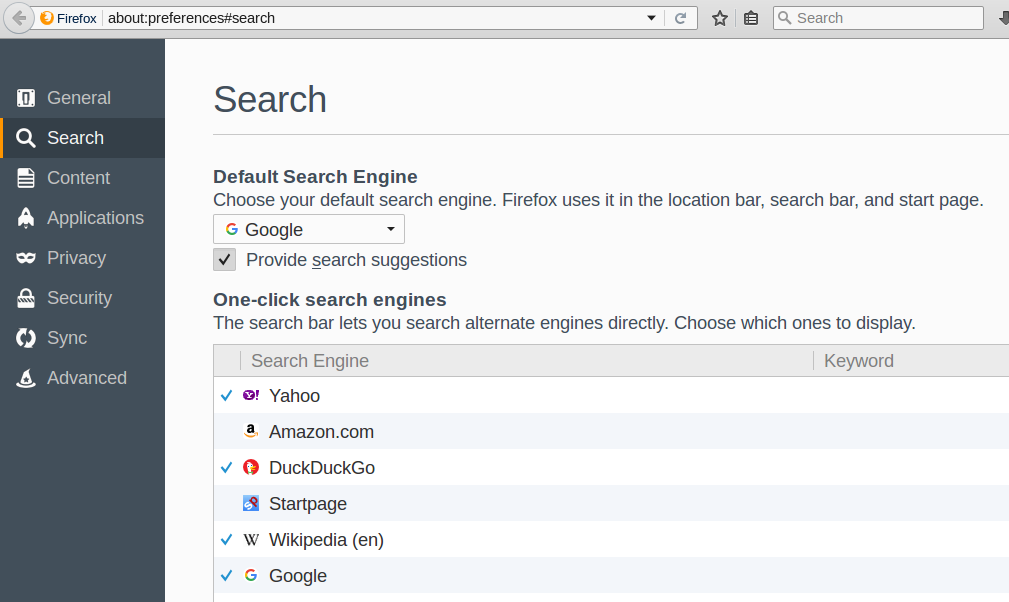 Now, Google is back for you in Firefox on Linux Mint. Cheers!