The hplip packages contains all the tools you need to set up the HP scanner. For scanning, you may use the sane and xsane tools. The tricky part to enable the scanner is carefully choose which driver to use from the hplip package. If you choose a non-suitable driver, only the printer will work and the scanner will not be found by Linux. In this post, I will introduce the steps to configure the scanner from an HP all-in-one printer.
First install the packages needed
# dnf install hplip xsane sane
Then run the hp-setup tool to configure the scanner and printer.
# hp-setup
It will ask for the root password.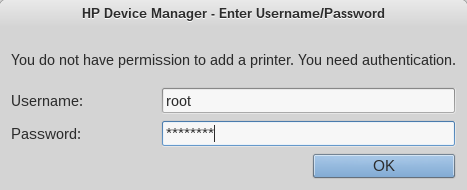 In the Connection type, choose the "JetDirect" option.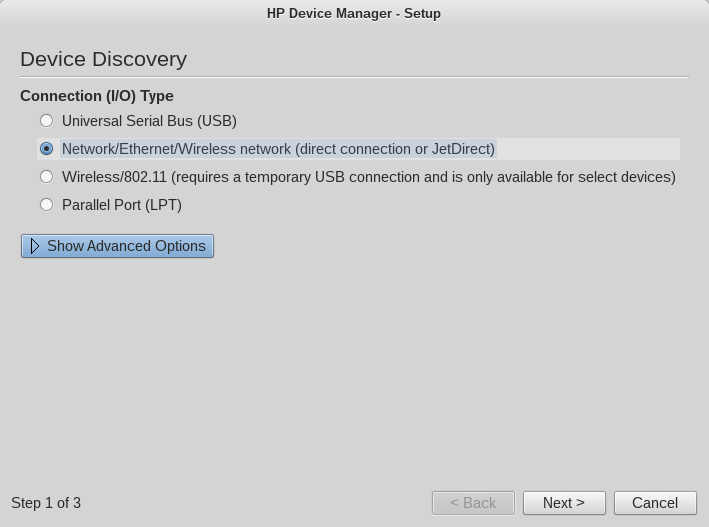 It will scan the network and show you the printer it find out.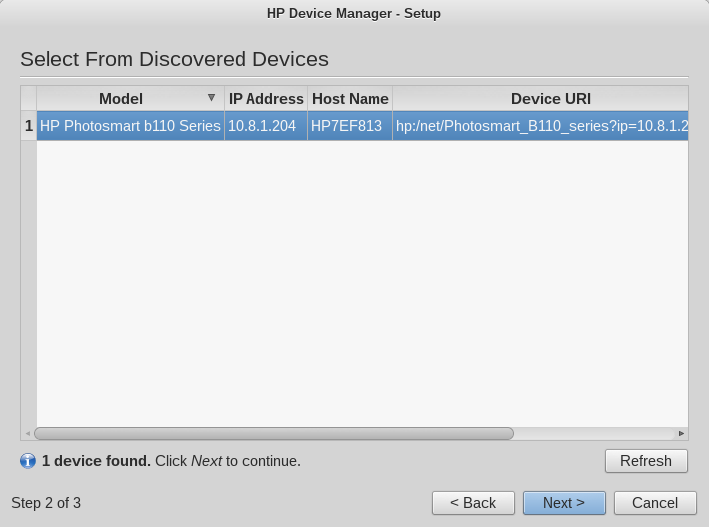 The add the printer.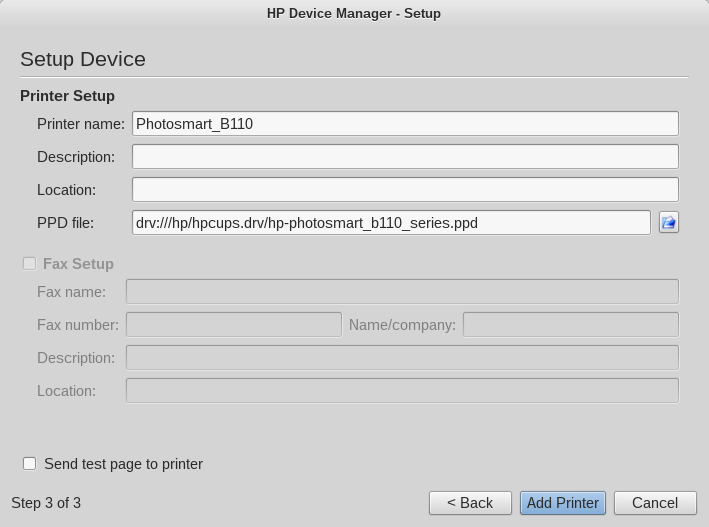 By now, the scanner and printer should be ready to be used. For scanning images, I usually use xsane.
$ xsane
If everything is working well, you should be able to scan the images using the scanner now.