Converting the JPG images to EPS is frequently need especially when write documents in LaTeX. I introduced how to Convert JPG Images to EPS on Linux. However, not everyone have a Linux box available at any time. We set up an Online JPG to EPS Converter to help people convert JPG to EPS.
Convert JPG Images to EPS
This tool converts JPG images to EPS images. Upload your JPG image then you can download the converted image in EPS format.
Although named "JPG to EPS Converter", this tool can also convert: PNG to EPS, GIF to EPS, BMP to EPS, etc.
How to use JPG to EPS converter
Step 1: open the tool Convert JPG Images to EPS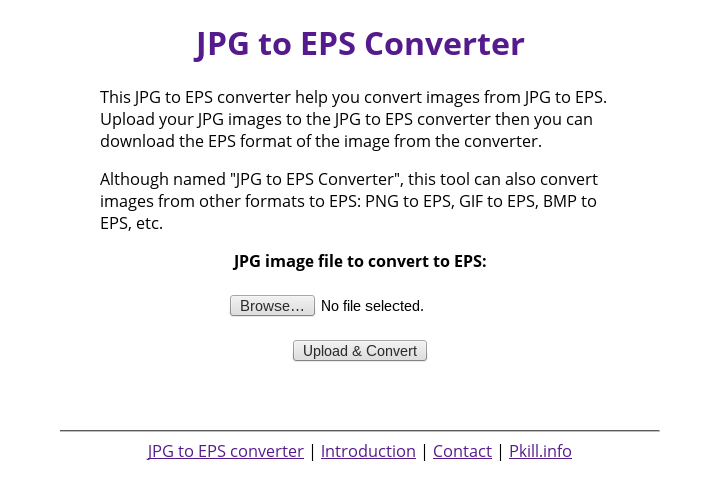 Step 2: click "Browse" to select the image to be converted.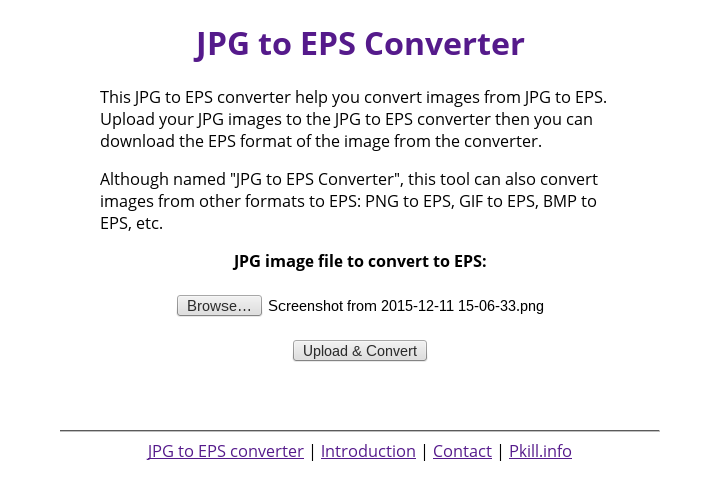 Step 3: click "Upload & Convert" and you will get a link to download the images.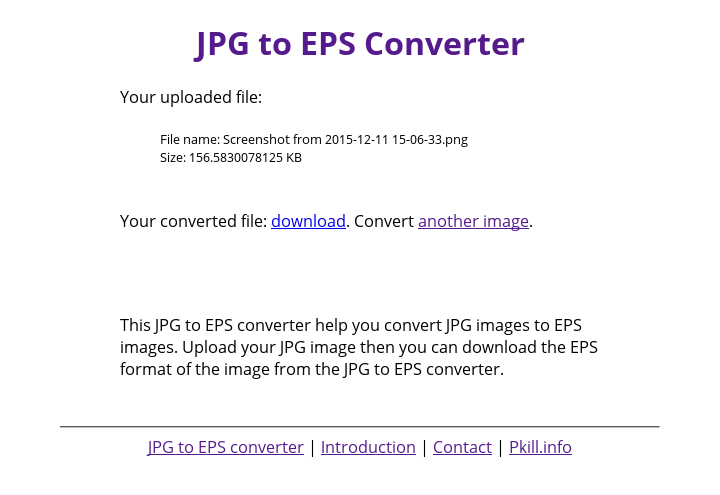 Step 4: you can click the "download" link to download your EPS image now.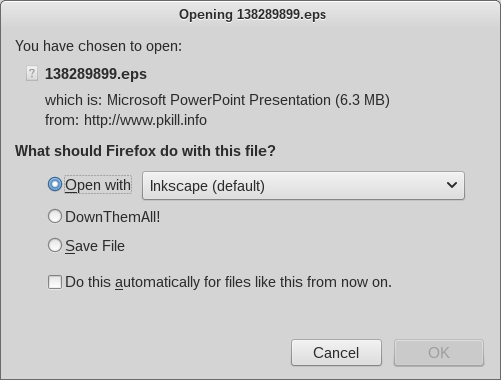 After that, you can click the "another image" link to convert another image.