Thunderbird is powerful and feature rich. But different users have different needs and it is not feasible to include all features into the base software, where a plugin system shines. Thunderbird, similar to Firefox from Mozilla, supports addons/plugins and has a large ecosystems. Here, we will introduce several addons to Thunderbird that make Thunderbird easier to use for certain users with certain needs.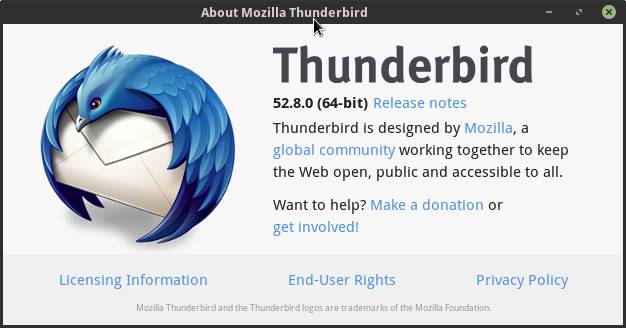 Remove Duplicate Messages (Alternate) Search and remove duplicated messages in a folder. Nice tool to clean up folders.
Manually sort folders Some folders are more frequently accessed. Why not moving them upper and closer to the Inbox folder? The "Manually sort folders" plugin is just for this need.
ImportExportTools Allows the users to export and import folders and messages with lots of options, such as as mbox files or plain text files or in PDF.
Change quote and reply format Read how to use it How to Configure Outlook-style Email Reply Header in Thunderbird.
ReFwdFormatter Remove the ">" prefix from quote in the reply. Together with the "Change quote and reply format" plugin, this can generate outlook style reply emails which looks good for HTML emails.
Copy Folder Copy folders or entire POP/IMAP accounts recursively to any location while maintaining folder structure. This is a nice feature to really copy folders around.