Thunderbird is a nice email client available on Linux and Windows. With the Lightning plugin, Thunderbird can support calendar functions well. Exchange is a widely used email and calendar/address book service software. Office 365 provide the cloud version of Exchange named Office 365 Exchange Online. Although Exchange Online provide IMAP for synchronizing emails, it provides no methods natively supported by Thunderbird. But Thunderbird has a rick set of plugins through its plugin system to extend its functionalities and there are plugins available to support ActiveSync which is supported by Exchange Online for synchronizing Calendar and Address Books (Contacts). The plugins can extend Thunderbird to support synchronizing Calendar and Address Book (Contacts) between Thunderbird and Exchange Online. In this post, we will go through the steps to make Thunderbird synchronize with Office 365 Exchange Online.
Install the plugins: TbSync and Provider for Exchange ActiveSync
The two plugins we use here are TbSync and Provider for Exchange ActiveSync. TbSync manages cloud accounts and synchronize their contact, task and calendar information with Thunderbird and Provider for Exchange ActiveSync Add sync support for Exchange ActiveSync accounts to TbSync.
You can search and install the plugins in Thunderbird Extension management tool as follows.
Of course, if you need the Calendar functionalities in Thunderbird, you need to install Lightning too if you haven't install it.

Configure TbSync to Synchronize using Provider for Exchange ActiveSync
After the plugins are installed, we can start to configure TbSync for synchronize with Exchange Online.
First, from the menu "Tools" -> "Add-on Preferences" -> "TbSync", open the TbSync configuration window as follows.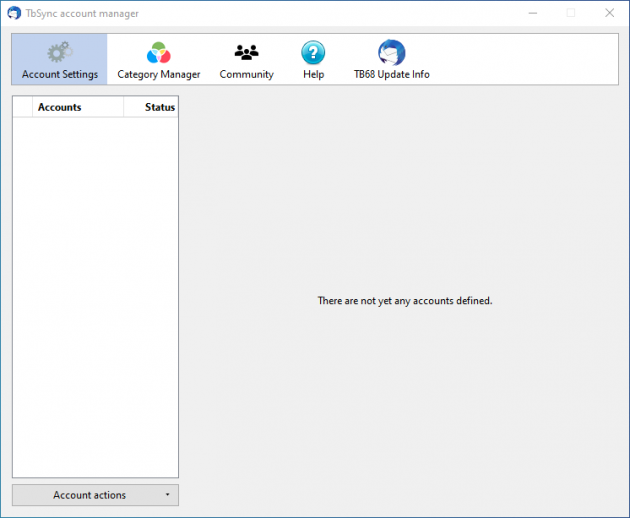 The click the "Account actions" -> "Add new account" -> "Exchange ActiveSync" as follows.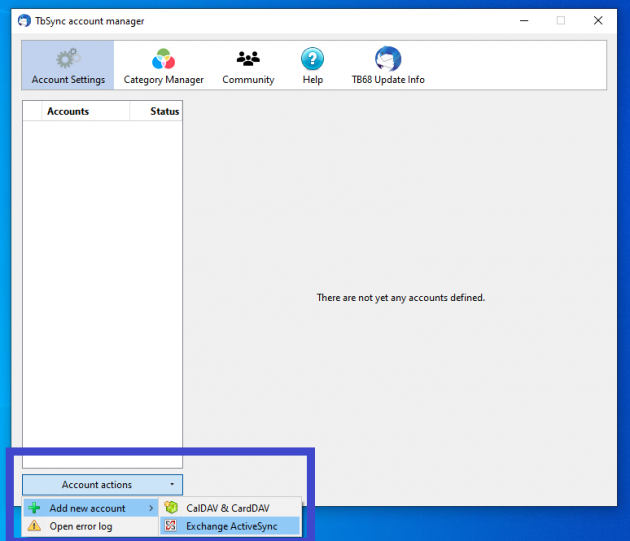 The "Adding an Exchange ActiveSync account to TbSync" dialog will show. Input the account info for your Office 365 account.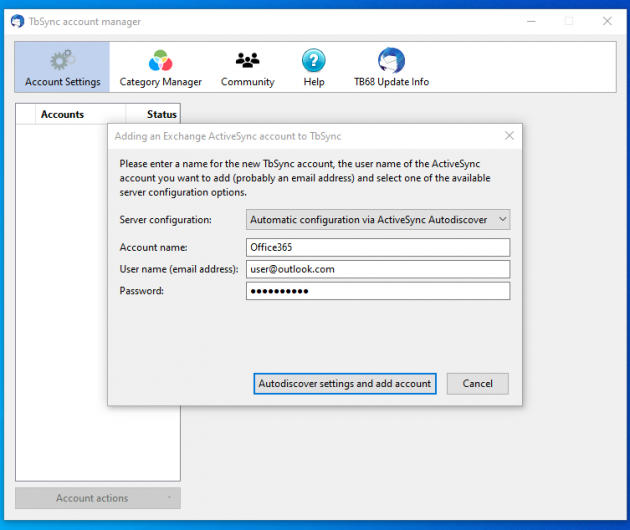 Click the "Autodiscover settings and add account" button. If everything works well, the new Exchange Online account will be added.
Last, enable the synchronization status for the account by enabling "Enable and synchronize this account" and choose the "Available resources" for the Contact/Address Book and the calendars. You may also choose to synchronize your To-do lists too.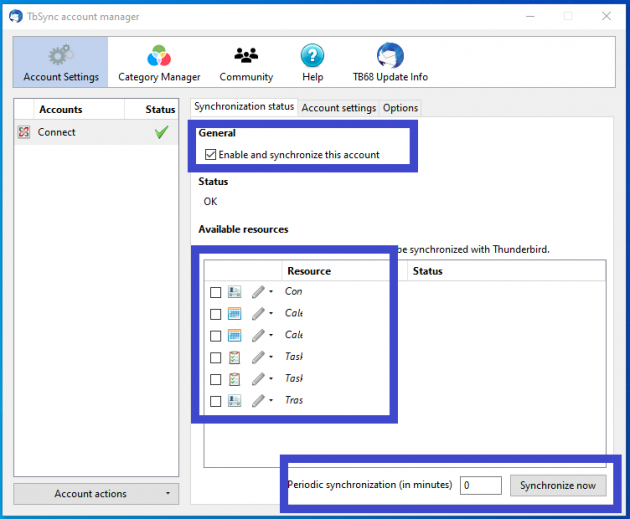 Hit the "Synchronize now" button and it will start to synchronize your calendar and contacts from the Exchange Online service. If you would like TbSync to automatically synchronize for every several minutes, input the periodic interval time in the "Periodic synchronization (in minutes)" filed.
Now your Thunderbird should be synchronizing with your Office 365 Exchange Online now. Enjoy!