Thunderbird automatically wraps lines by 72 characters by default. But wrapping in 72 characters may not look well on all clients. We may want Thunderbird not to wrap lines and let the receiver's email client to choose the length to wrap lines. This post introduces how to make Thunderbird not wrap lines automatically.
First, open the "config editor":
Open the "Preferences" tool. In the dialog select the "Advanced" tab/panel, select the "General" tab, and then click the "Config Editor…" button.
In the config editor, search for
mail.compose.wrap_to_window_width
and change its value to true.
Then, search for
mailnews.wraplength = 0
and change its value to 0.
The values should be as follows.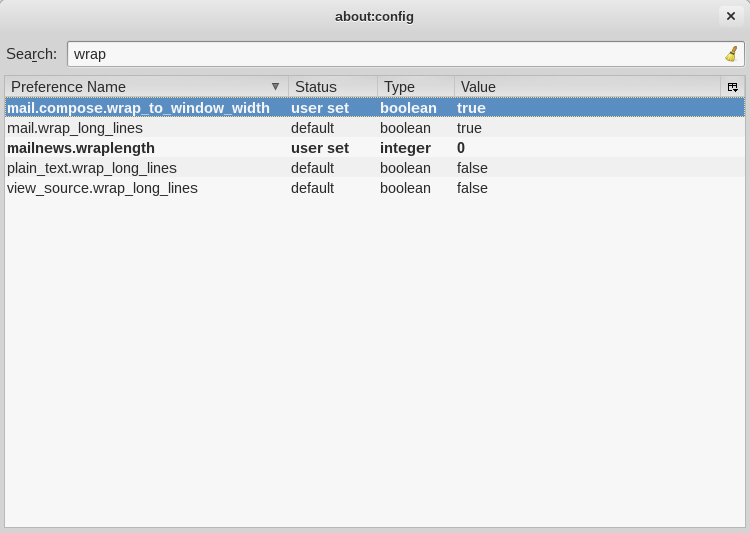 The first wrap_to_window_width option to make the text wrapped to the width of your editor in Thunderbird and the second wraplength actually disable the wrapping when you send the email out and leave the receiver's email client to wrap the lines.
The email will be wrapped to the editor with when you composing the email (just displayed) and it will also wrapped by the receiver's email reader.