The Windows 7 Multiple Activation Key (MAK) can be used to activate Windows 7 Enterprise installed with the Windows 7 Volume Licence DVD provided by Microsoft to enterprise/university customers.
How to activating Windows 7 with MAK:
Make sure your system is connecting to the Internet. During Windows 7 activation, Windows will connect to Microsoft.com for validation.

Click on System.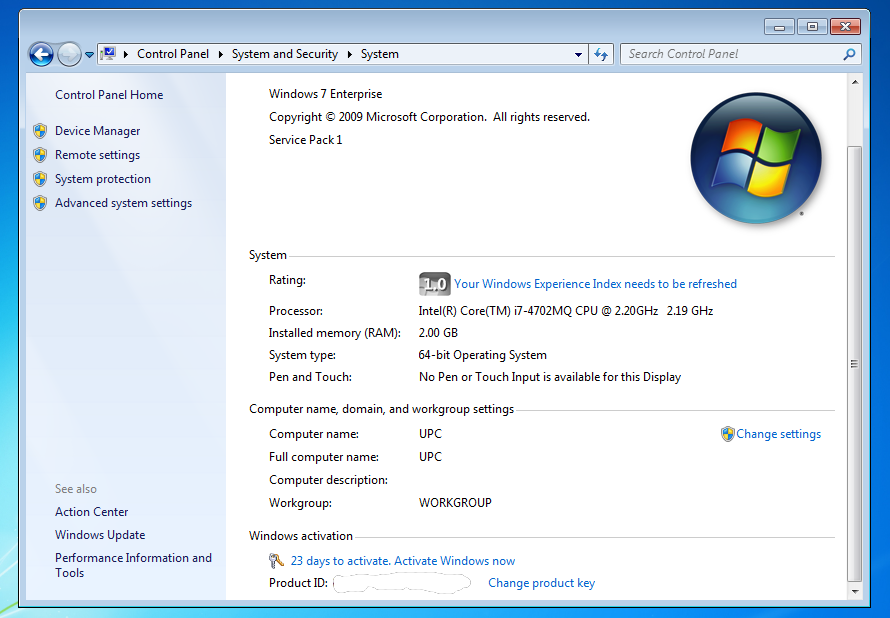 Click on Change Product Key near the bottom of the page.

Enter the Multiple Activation Key when Windows prompts for the Product Key.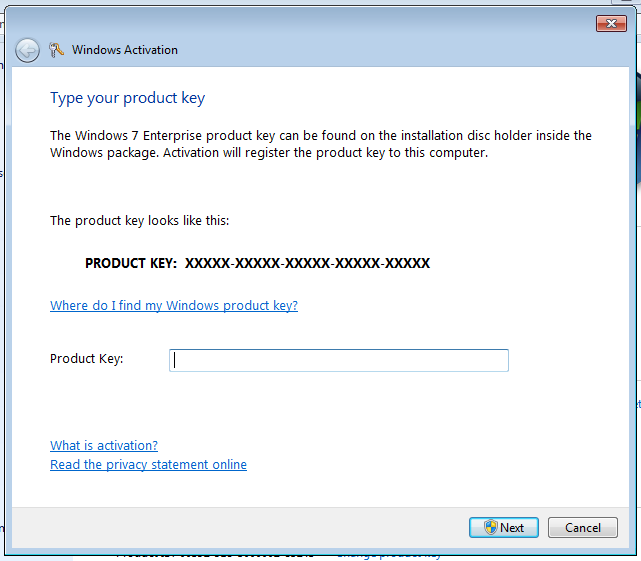 Then you can follow the instruction to complete setup.