It is common to aggregate multiple sites' RSS feed into a single RSS feed. We may also come across the need of showing these feed items directly on the webpage as HTML content. After some study, I got one single PHP function in my hand that fetches an RSS feed and outputs HTML content in the page.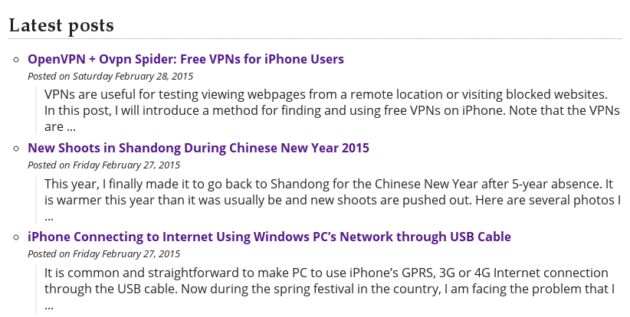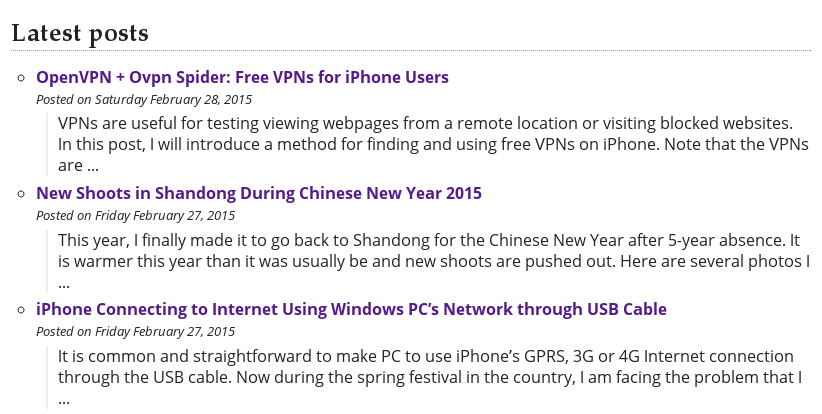 The PHP fuction and one example are as follows.
The single PHP function that gets RSS feed and converts it to HTML. Another helper function that outputs the HTML content.
One usage example:
<?php
// output RSS feed to HTML
output_rss_feed('http://feeds.feedburner.com/ericfeed', 20, true, true, 200);
?>
Here is one example showing how to use this script.
The comments in the code should explain what it does well. You can call the output_rss_feed with the feed link and other options at the place where you would show the RSS feed.
This function also supports a simple caching mechanism so that not every call to the same RSS feed will invoke a network request.
For the style of the items displayed, you may customize your site's CSS file or add add a style tag to control the styles. The code already generate class names for most items. Here is one example of the CSS for customizing the style of the displayed feed items.
.feed-description {padding-left:10px;margin-left:10px;border-left:2px solid #eee;}
.feed-lists {padding-left:1em;}
.feed-item-image {max-width: 300px; max-height: 200px; float: right; margin-left: 10px; }