I have a blog with RSS feeds. Feeding to twitter and facebook is supported by many tools. But for the Google plus page, it seems not straightforward. How to automatically post blog RSS feed to Google plus pages?
You can use Hootsuite to post blogs through RSS feeds to your Google plus pages.
First, register a Hootsuite Free account: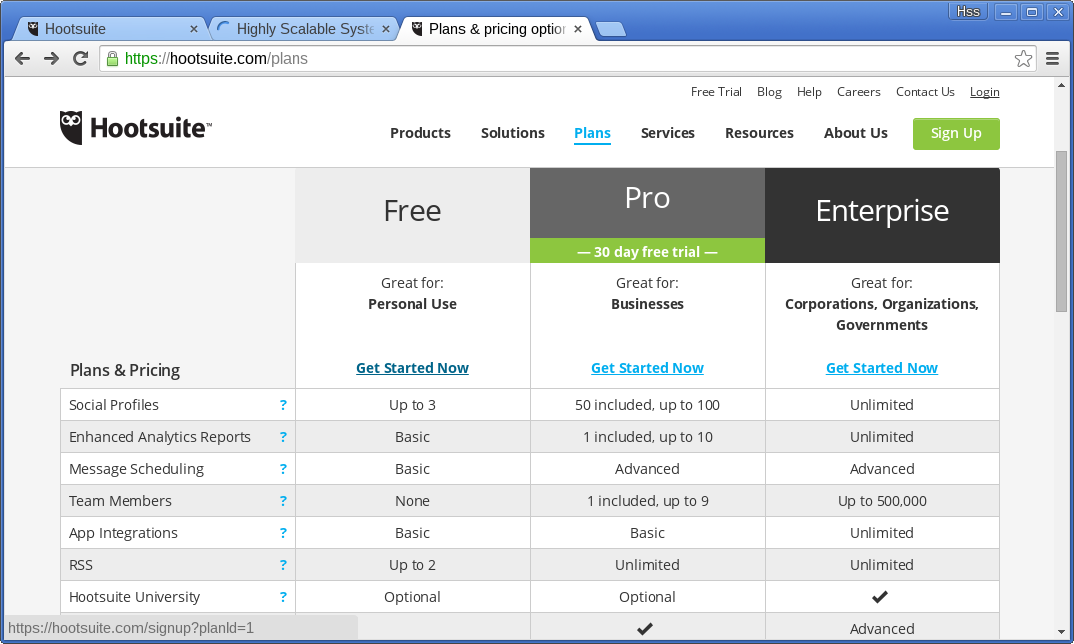 It will ask you to connect to a social network. You can connect and added you Google plus pages.
After registration, you can log in the dashboard of Hootsuite. In the "Settings" menu on the left, select the "RSS/Atom" menu.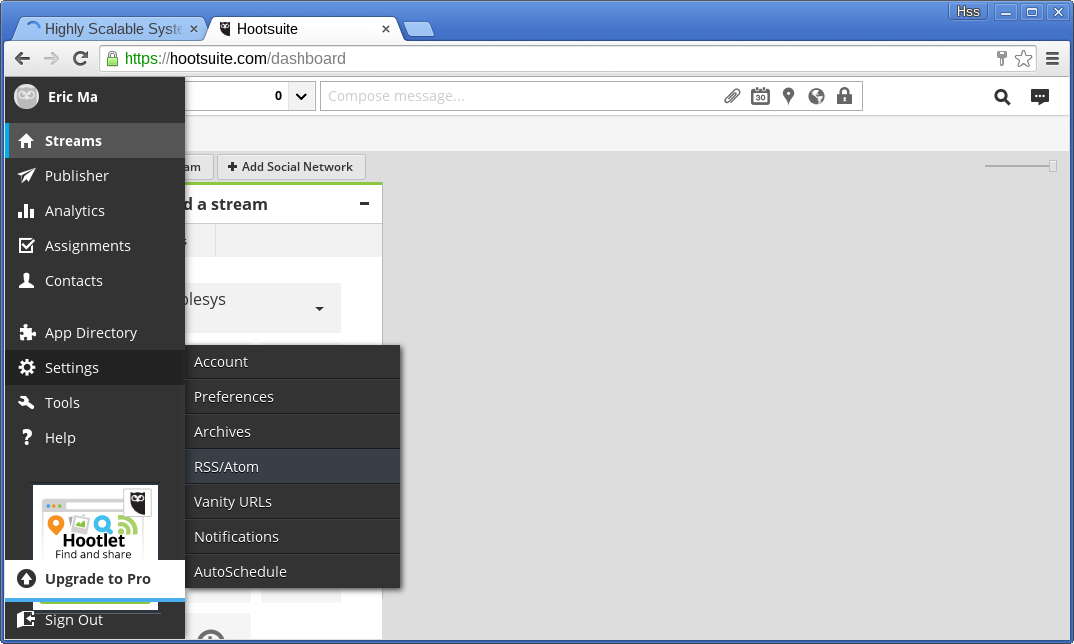 In the settings, you can add new feed.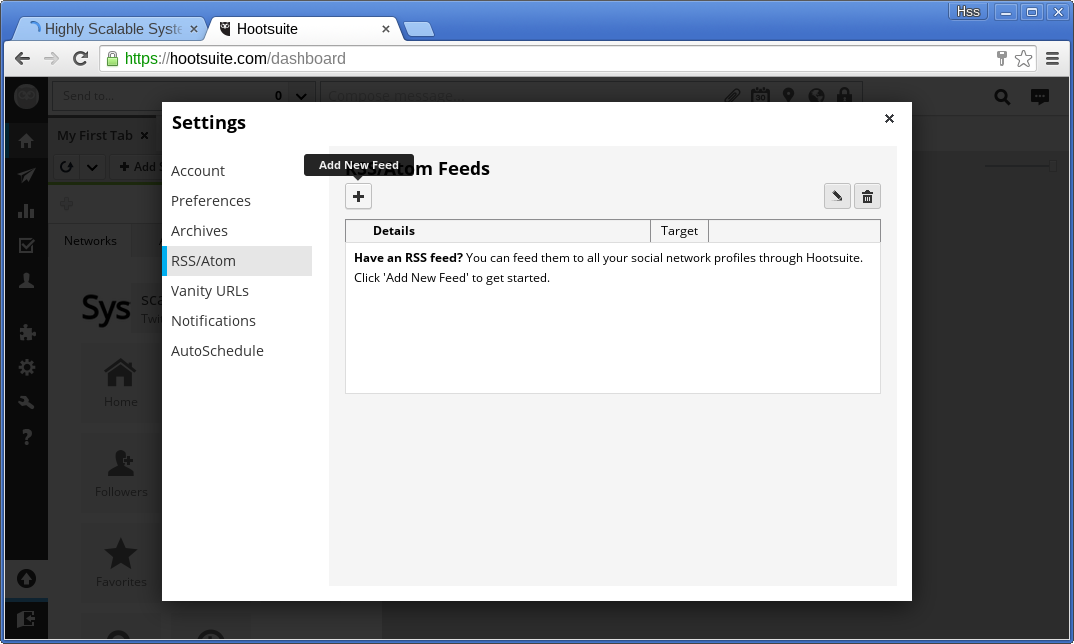 In the dialog, you can add the RSS feed URL you would like to sync and your Google plus page.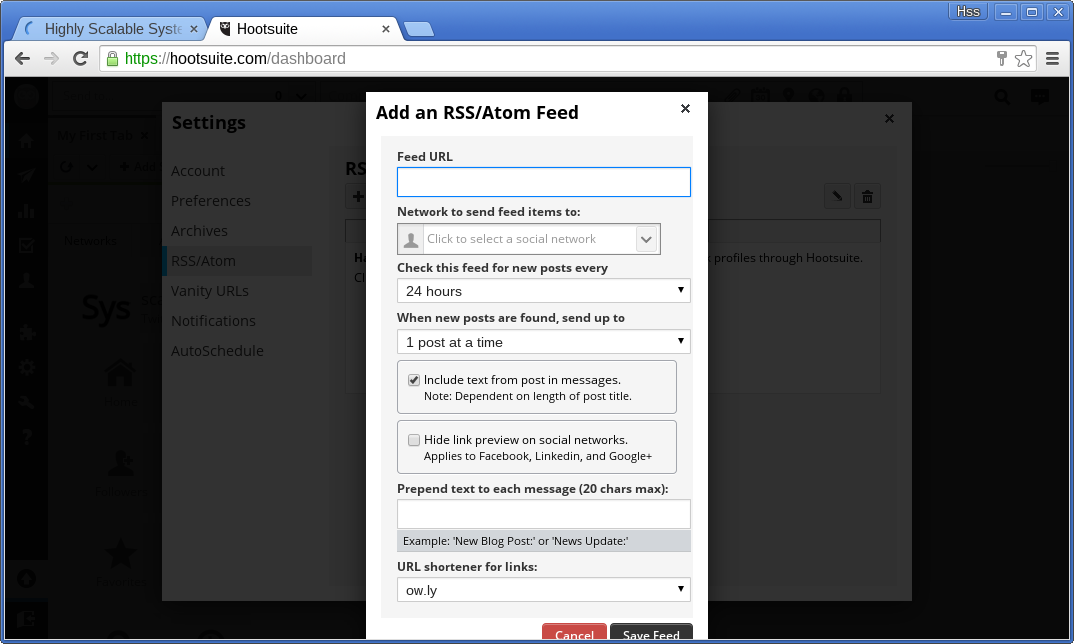 Here is an example you may refer to: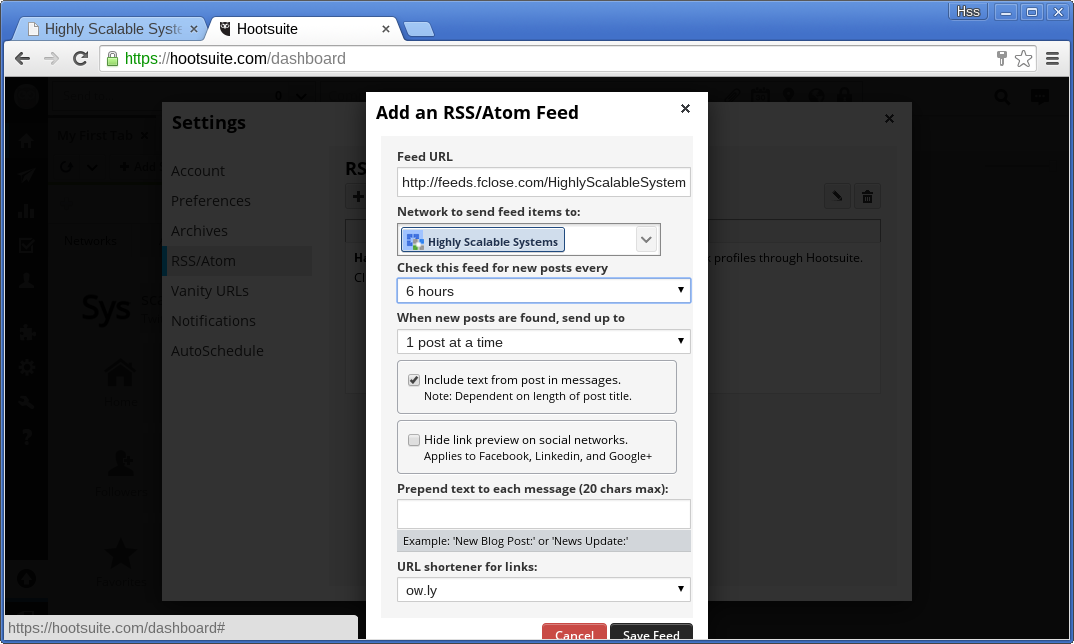 After successfully adding your RSS feed, you are ready to have new blog posts synced to your Google plus pages.