VPNs are useful for testing viewing webpages from a remote location or visiting blocked websites. In this post, I will introduce a method for finding and using free VPNs on iPhone.
Note that the VPNs are free and the providers are not identified. Hence, only use this method for visiting public webpages or keeping visiting https sites. If security or privacy are important concerns, find a reliable VPN service or set up your own.
The apps on iPhone used here are (please note that these apps may not be available in App Store of some areas such as mainland China. As Apple allows registering account without credit card, you may register one account in the US App Store):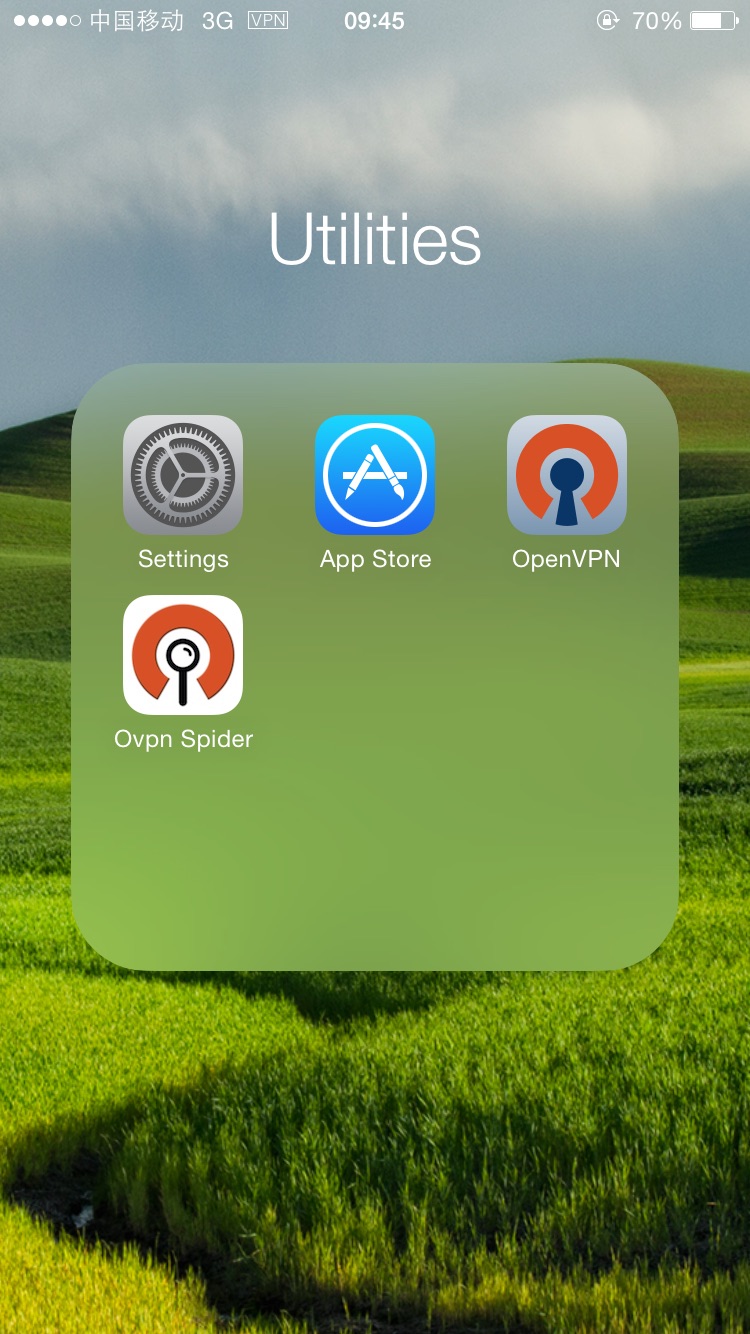 First, open "Ovpn Spider" and let it download the list of profiles.
Second, click any profile that looks good for you. In the menu, select using "OpenVPN" to open it.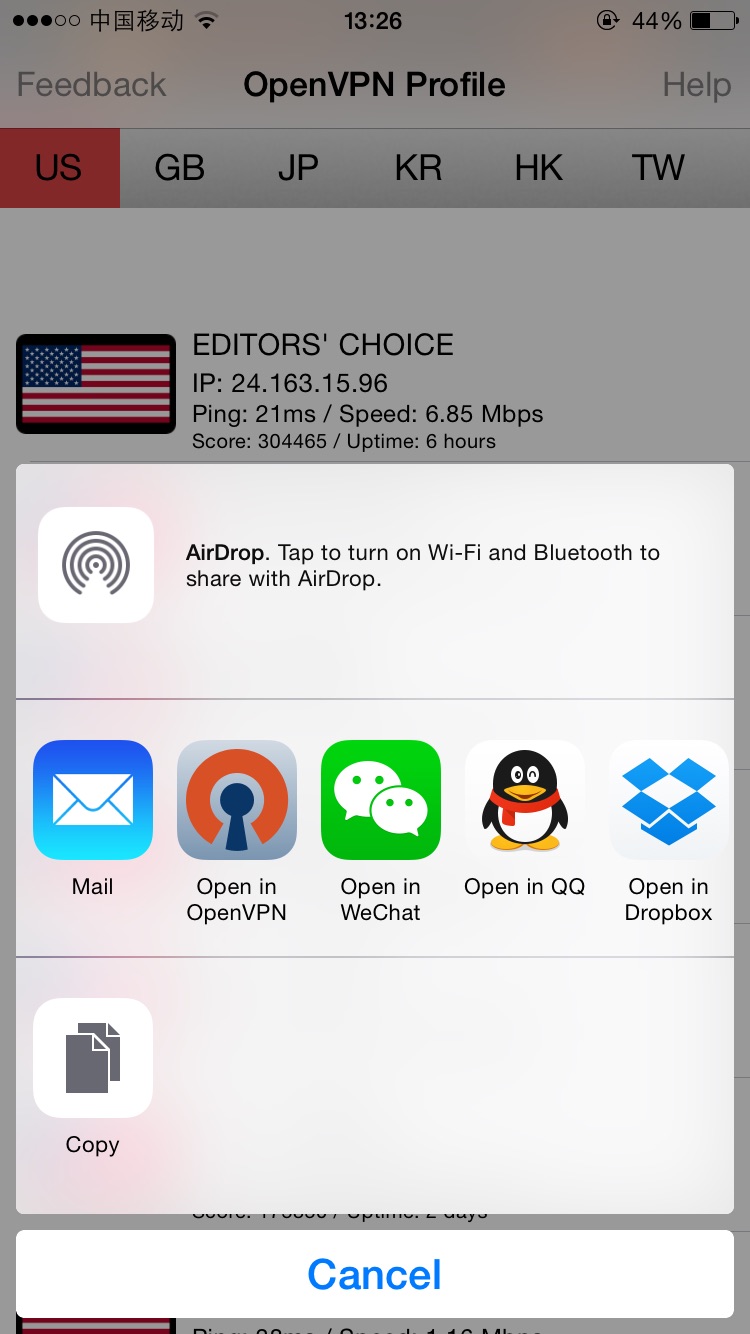 Third, in OpenVPN, click the "+" to add the profile.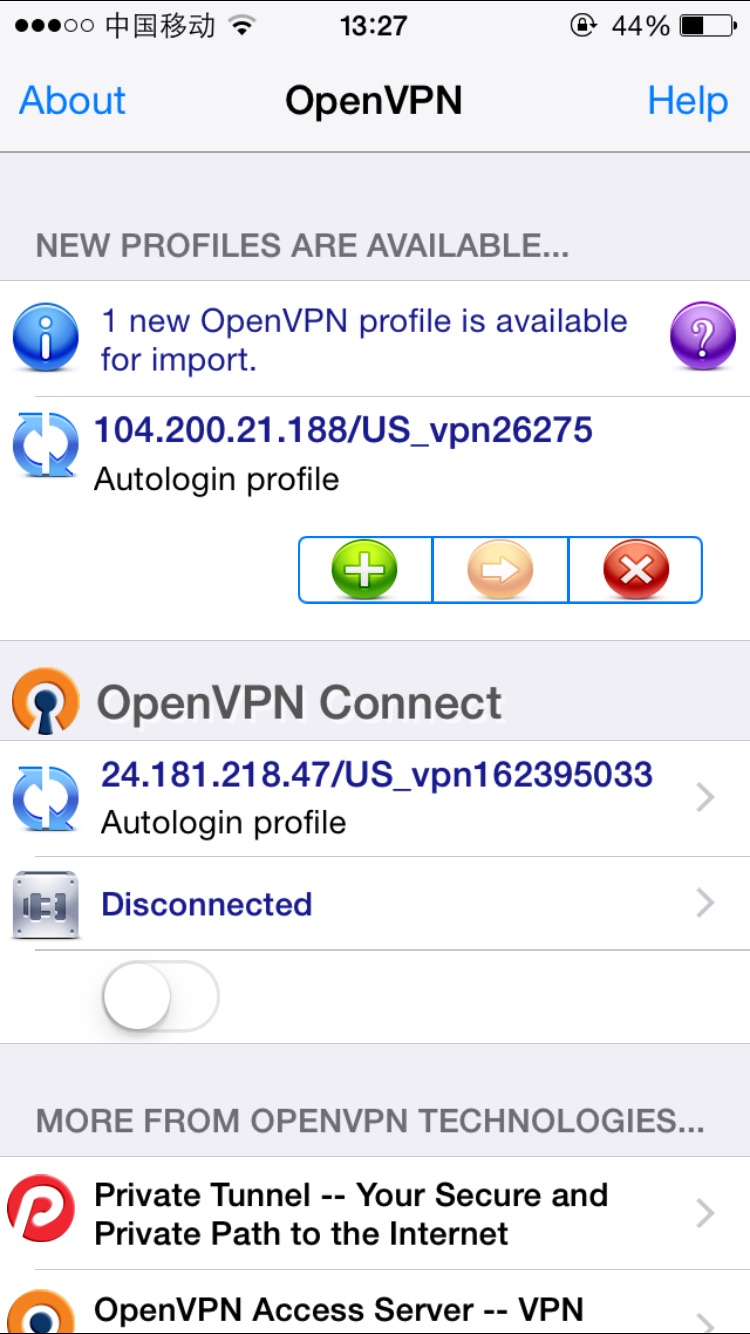 It should looks like this after the profile is added.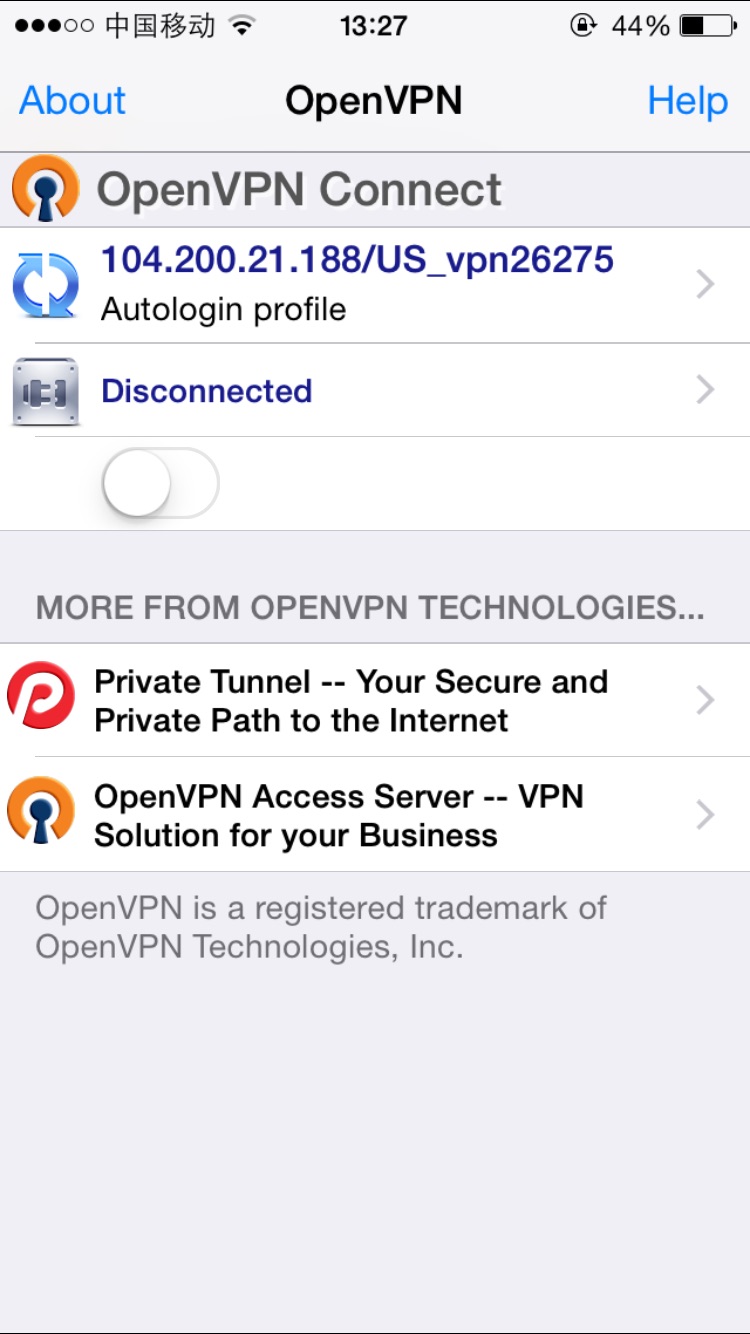 Last, you can turn on the OpenVPN.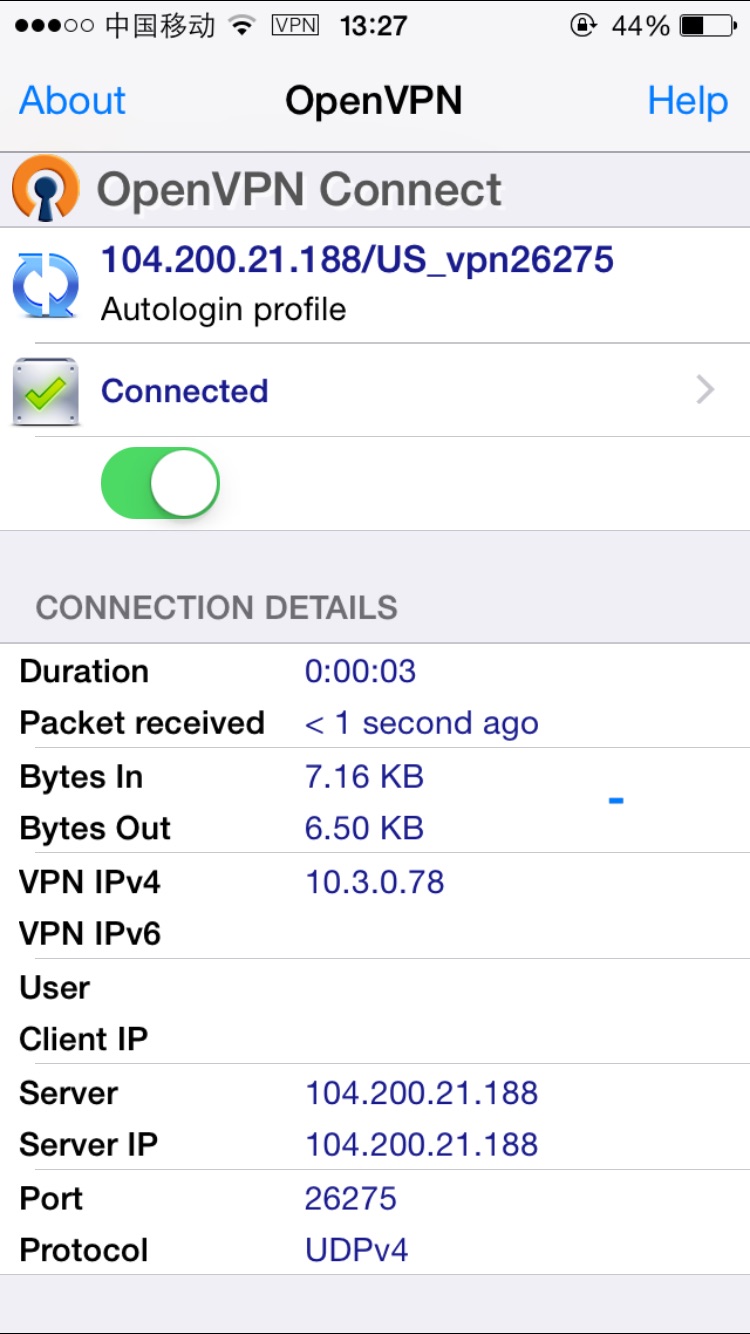 If the VPN service is not available, try another one from the "Ovpn Spider".
After the VPN is connected, visit Who am I to check whether your IP is the VPN's.
Alternative method: you may also try Ark VPN which provides an app and the VPN services. It also gives 2 hour free VPN service time with additional daily free time which may be enough if you just use VPN occasionally.